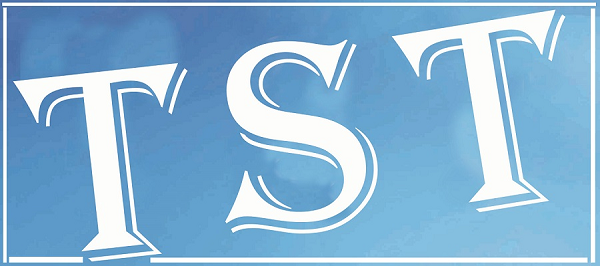 Christmas, T20 and self imposed curfew
On December 25 the city virtually came to a standstill. All shops remained closed; there were only stray cars on the road. Even the usual street football and gully cricket took a dip. The only pleasant thing in the city on the day was the clean and clear blue sky that remained blue faithfully till sunset and is continuing thus for the last week or so. An elderly lady said that earlier Christmas processions with music used be heard even on December 25 but they seem to have become silent now. And with the India Pakistan T20 match in Bangalore going on it was more like a self-imposed curfew here. As someone wittily remarked, to contain public violence the police of any city need not deploy security forces. An India-Pakistan match is sure to send every cricket buff indoors to be glued to their television sets. And by the look of anger and hunger in our cricketers faces as they dominate the TV screens and growl that they are ready for Pakistan, the number of cricket fans has also grown exponentially. Pakistan is truly our alter ego!
 Ahoy destination Delhi!
Everybody who is anybody is going to or returning from Delhi. Even wannabe candidates wanting the Congress uniform are sparing no pains or gains to knock on the doors of the AICC honchos. This time Ambika Soni is getting the special attention. Said a senior Congress leader, "At the rate at which we all have to fly to Delhi and back we would not have time to campaign. We may even lose the elections here. And why do we need to convince people in Delhi about who should be given a ticket. Are the Blocks not the best placed to decide who stands to win or lose?" Well said. But the Congress culture of command and control is alive and kicking. Also the hierarchy is well defined. The last court of appeal is with 'Madam' Sonia Gandhi. Where there are more than two aspirants for the ticket there is sure to be a rebel candidate unless he/she is bribed to remain a collaborator with promises of some influential position post the Assembly elections. Between now and the time the elections are announced the AICC headquarters will see many visitors from Meghalaya, Nagaland and Tripura even while Madam Sonia adopts a "will she won't she stance." Trying to meet the lady is an uphill task confided the wannabes and their supporters. It's easier to meet the Pope. At least he gives a weekly audience. Sonia does not do even that! Like they say that enigma is what gives power! You begin to feel sorry for prospective Congress candidates!
 Where is their CSR?
On Saturday, December 23, Vidya Bharti school set up by Cement Manufacturing Company Ltd (CMCL) at Lumchnong celebrated their 6th annual day. The school caters to the educational needs of students of the employees of the cement companies around the area. It was quite a revelation to see so many cement companies set up within a few kilometres of each other. This reporter was told that besides the school which is coming up quite well judging from the confidence of the students who put up a very spirited and entertaining performance for their parents and other audiences. It is learnt that the school keep its doors open to the children of residents from surrounding villages and that their fees are subsidised. The school also provides remedial teaching and drops students home in the evening. The township that has grown up in that isolated part of Jaintia Hills must be seen to be believed. It is learnt that a hospital has also come up, courtesy the cement companies and that it has facilities for ultra sound and x-rays besides other heath care facilities. While NGOs warn of impending disaster from limestone mining and cement manufacturing they have perhaps failed to engage with these companies to adhere to strict environmental norms. Also the fact that coal mining is not as demonised as is cement manufacturing, is ironic. While the cement companies have set up a state of the art school for their employees' children and a hospital to boot as pasrt of their corporate social responsibility (CSR), what have the coal merchants given back to society? Is there a school they have built? After decades there is not even one privately owned hospital set up by the coal consortium in Jaintia Hills, despite the negative health effects of coal mining in the deep, dark dungeons. Surely there has to be a balance in the prism used by NGOs.