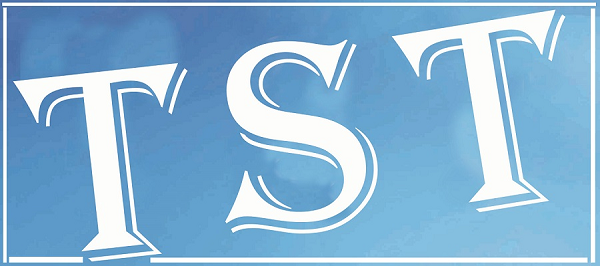 Traditional Food: Importance and Threats
By Melari Shisha Nongrum
Following the article on ITM 2015: Meghalaya's Mega Event, I would like to also state that truly NESFAS deserves a salute for its work in promoting 'Slow Food' in the state and region. For the past few years, NESFAS with the tireless efforts of its founder and former Assistant President IFAD, Phrang Roy, has organised food festivals in Mawphlang that show-cased the cultural cuisines of the state. It was interesting to note that there was so much diversity in the type of food that was brought to these festivals from different parts of the state by the Khasi, Jaintia, War, Bhoi, Maram and Lyngngam people. These food festivals raised the consciousness of the people to uphold and preserve our own food. The consciousness was seen even among government departments when in 2010, the Department of Horticulture in collaboration with KJP Assembly (Jingiaseng Kynthei) and Martin Luther Christian University organised a festival showcasing indigenous food, fresh fruits and vegetables from across the state in Shillong. In the following years, we have seen many other traditional food festivals being organised in other parts of the state as well. The International Terra Madre to be held from November 3 to 7, 2015 in Mawphlang would definitely be a platform to highlight to the world the diversity of food practices of the state and region.
Though at one level, we are proud of our traditional food to be showcased in such events, but there is another reality that exists; a reality where traditional food is being threatened. In a study conducted in 8 villages of Pynursla Block, the jhum cultivation that is practiced in these hills where as many as 60 varieties of crops can be planted at the same time, thereby meeting the basic needs of the indigenous communities, is being replaced by broom grass cultivation. Broom grass is a type of crop where for its cultivation all other trees and shrubs need to be cleared. Thus the forests are cleared for its cultivation. This type of monoculture reduces biodiversity in the environment. Biodiversity being the fundamental factor for survival of traditional food, its disturbance results in the loss of flora and fauna which includes wild edibles that are part of the traditional food. (Wild edibles are foods that may be vegetables, fruits, tubers, greens, mushrooms etc., that are found in the natural environment which people can harvest for consumption).
Due to the climatic conditions in Meghalaya, green leafy vegetables are perennial in the state. Studies reveal that wild edibles greens like Jamyrdoh (Houttuynia cordata), Jarain (Fagopyrum dibotrys D. Don), Jiakeng (Ilex acuminate Benth.), Jaut (Allium schoenifolium), Jatira (Corydals sibiricus) to name a few are abundant in the forests of the state. Many of the wild edibles have high nutritional content. For instance, Thylliej masi (Ficus cunea) and Skhor Blang (Plantago major) have high content of calcium, and Tyrsim Khlieng (Commelina diffusa) and Kynbat Dkhiew (Oxalis corniculata) are rich in iron.
In the communities of the study area, the consumption of wild edibles is decreasing as there is a shift from food crops to cash crops, most commonly broom grass cultivation. As indicated earlier, forests are being replaced by broom grass thereby resulting in forests becoming further away from villages. This creates another difficulty for women who always bear the responsibility of harvesting wild edibles as they have to spend a lot of time walking long distances in the steep terrain. One woman stated 'Even though I want to eat a particular wild edible, many times we don't cook because I have to go far away to harvest them.' Historically, the nutritious needs of indigenous communities were met by the diversity of their traditional food, generated by their bio-diverse environments. Today, these bio-diverse environments are affected by adverse human activities which put the food and nutritional security of the communities at risk. Moreover, as harvesting of wild edibles decreases, the people have become more dependent on markets. It has been seen in the study area that dependency on markets is very high as 87% of the households are dependent on markets for their food. These households did not plant food crops nor did they have any kitchen gardens. As the area does not produce any food crops, all the vegetables are brought into the local markets from different areas. During the lean season where cash in households is minimal, the purchase of food would also be minimal thereby affecting availability of food at the household level and nutritional security is at risk.
Knowledge about traditional foods is fundamental to the preservation of the traditional food practices. Such knowledge is often accumulated over generations and reflects the way people learn and live in their environment. Generally, indigenous people have a close relationship with nature as they live in an environment where their needs such as food and medicine are largely met by the forests and environment around them. Knowledge about one's own traditional food has a bearing on the consumption patterns of that community. The knowledge of mothers about the attributes of wild edibles was found to be poor. Many mothers did not know the value and attributes the wild edibles around them. A wealth of knowledge is created through the interaction of people with their environment over the centuries but a decrease in this interaction with nature creates a gap in the continuity of traditional knowledge about their environment. Worldwide, among indigenous communities, it has been documented that there is a knowledge erosion about the food and medicinal systems within the indigenous communities. For example, among the Tohono O"dham indigenous people of the United States of America, modern lifestyles have led to erosion of traditional knowledge about their agriculture and food systems which has resulted in the O"dham people having the highest rate of adult onset of diabetes in the world. However, Tohono O"dham people are making efforts to revive their traditional food practices.
Another factor that could affect the knowledge about traditional foods is the education system. The present education system does not appreciate traditional knowledge which is often seen as outdated and irrelevant in the present context. Therefore the decrease in the knowledge of traditional foods could also be attributed to this dominant paradigm. This dominant paradigm is being promoted through awareness programmes on nutrition or child rearing practices either by government or non-government organisations. Women or mothers who are the key persons in child rearing need to be knowledgeable about good child rearing practices. Good, locally available food including wild edibles should not be neglected. For instance, nutrition education on foods should focus not only on vegetables such as carrot, pumpkin, papaya, spinach and other related market foods but also on rich wild edibles. Often, mothers feel that it is only the vegetables named above which are good sources of vitamins. Most often, they are not aware that the wild edibles are good sources of vitamins. When a mother was asked about the vegetables that she and her household consumes, she mentions 'potato, beans, sometimes carrot and pumpkin' I probed into whether or not she consumed jali and jarem (wild edibles), she shyly said 'yes'. Who is to be blamed for this attitude? Are we ashamed of our wild edibles, u Jangew, u Jathang? How many of us in the city consume wild edibles? How many of our youth know of the common wild edibles? In the long term, this neglect leads to the loss of knowledge about one's traditional food and wild edibles.
It is imperative therefore that we are not only proud of our traditional food when it showcased in international forums but let us learn and be aware of our food and our wild edibles so that we can not only preserve our traditional food for its aesthetics but be food and nutritionally secure because of our own traditional food.
(The author teaches Social Work at Martin Luther Christian University and has conducted extensive research on food habits and nutrition among the rural population of Meghalaya).