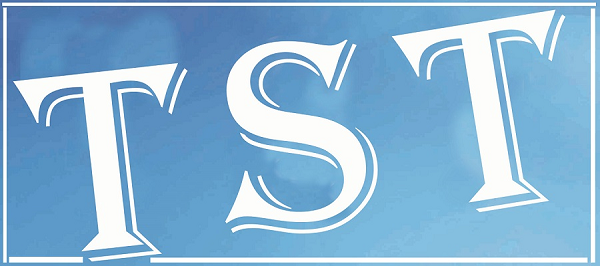 Editor,
               Of the 4 (four) states and 1 (one) Union Territory that are currently going to polls, the BJP is pitching high hopes that it would form a government of its own only in Assam, which is why it is firing away on all cylinders by trooping in a host of Union Ministers and other saffron leaders to criss-cross the length and breadth of the State to ensure that Assam can at least be a face-saving triumph vis-a-vis the consecutive humiliating defeats in Delhi and Bihar in January and November, 2015 respectively. 2015 had therefore stood out to be not a happy hunting ground for BJP, electorally speaking. Consequent to these elections reverses, the popularity of Prime Minister Narendra Modi has markedly declined to the chagrin among the rank and file of the entire saffron workforce. However, Assam being the gateway to Meghalaya any installation to power in favour of BJP will without an iota of doubt have an adverse domino effect in Meghalaya as one of the notable policies of the BJP is to put a total ban on cow-slaughter. Such restrictive approach of this party would have the singlemost effect for the areas inhabited by the people of Hynniewtrep given that the tribal herein widely consume beef as one of the important sources of first class protein; further, it is reported that for the purpose of meeting the monthly demand in beef products not less than 10,000 (Ten thousands) heads of cattle are required to be supplied to the areas in question via Assam. But assuming that Assam is under the BJP dispensation, the consequential effect would be catastrophic for an army of workers engaged with commercial pursuits pertaining to the beef industry. The consctious citizens of Meghalaya have therefore every right to apprehend the BJP's victory in Assam!
      Furthermore it has been reported that in the state of Assam, Muslims constitute around 34 % of the voters and 11 millions of total population, but with the BJP in power it would decidedly copy cat its ruling party counterparts in Maharashtra, Haryana etc. In banning cow slaughters in toto and consequent upon which a wide spread communal violence leaving a trail of inexorable blood- letting cannot be wished away.  Also it cannot be ruled out that a Dadri like infamous incident which has shamed India world wide would not occur here repeatedly. This apprehension is also precisely expressed by a host of Assamese intellectuals, prominent among them being Prof Hiren Gohain while commenting on the prospects of Assembly election in Assam, when he stated that: If BJP comes to power in Assam, there would be lawlessness here. That being so, I only pray and hope that the saffron party does not capture power in Assam but, instead get a severe drubbing worse than that ofthe Delhi and Bihar hustings of last year.
Yours etc..
Jerome Diengdoh,
Shillong-2
Neighbourly assistance
Editor,​
India as a nation has greatly advanced and now plays a key role in the international forum. As the world's largest democracy and known for the great hospitality of Indians all across the world, may I humbly request the Indian government through your esteemed daily to kindly open doors for sports persons and athletes of the SAARC nations so that they have, the opportunity to train and practice in India with their Indian peers. Countries like Afghanistan, Pakistan, Nepal, Bhutan, Bangladesh, the Maldives and Sri Lanka do not have quality training facilities in their respective countries due to a number of factors. Since India has appreciably adopted the policy of assisting her neighbors; this could be another forum for establishing stronger socio-cultural contact between the SAARC member nations. A newly emerging Iran freed from decades of western sanctions and a democratically emergent Myanmar too if invited for joint training within this fold will be a diplomatic victory for this great nation. India will demonstrate to the whole world that she is not only transforming her people but also extending windows of opportunities for her neighbors in a dynamic manner. Joint training will also benefit Indian athletes and sports personnel in various disciplines while preparing for the SAF ​Games, the ASIAD, Commonwealth Games and the Olympics.
Indian athletes too will learn from this experience and this could be a new approach in establishing India's positive influence around her borders. Can the world's largest democracy be a little more humanitarian in approach and extend her arms to help the neighbors in new areas so that India's great economic journey also turn out to be a joint success story for the entire SAARC neighborhood. India has already played exemplary roles in various international forums;  this could add another feather in the crown of the nation. Representing one of the world's most ancient civilization and cradle of humanity India needs to actively consider this proposed program.
Yours etc.,
Saikat Basu,
Lethbridge AB Canada
Women have equal rights to worship
Editor,
Apropos the report "Shani temple lifts curb on women" (ST, April 9, 2016), the Bombay High Court has rightly held that entry to temples is a fundamental right of women and it is the state's fundamental duty to protect it. Ultimately it is the fundamental right of a woman and the government's fundamental duty to protect women's rights. There is no place for discrimination in Hindu culture. Celibacy is not the exclusive privilege of men. Article 25 of our Constitution says, 'throw open' the doors of public religious spaces to all human race. Right of 'Darshan' in any temple of the country is a fundamental right of the citizens of India irrespective of gender, caste or creed. Those trying to tamper with its traditions should keep in mind the hurt they cause to millions of devotees. One would find that women are more religious, often more deeply so than their male counterparts. Women have been learning the Vedas and also performing religious practices. Prayers and worship are mind-related, not body-related. Hence, it is natural for women devotees to seek permission for worship at the temple.
Yours etc.,
Vinod C. Dixit
Ahmedabad – 15