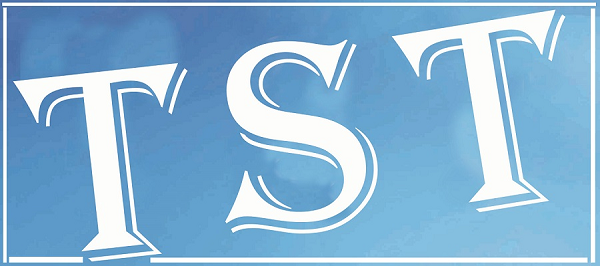 Editor,
Going through Gertrude Lamare's letter (ST June 18, 2016), I think the writer is trying too hard to justify the unjustifiable. Here is why. For us who walk from 'Them Bijoy to Motphran" and from "Police Bazar point to Dreamland" during daytime. The hawkers and their wares strewn along the footpaths really cause a lot of inconvenience to pedestrians. In the evening, the crowd does thin down and obstruction is lesser. Regarding eviction and the Law of the land "…street vendors cannot be evicted from natural markets," to some extent I would agree with this, but one must also understand that PWD roads and SMB footpaths are not natural markets. Now, on waste I just have to say this, 'take a morning walk along these mentioned routes and you can draw your own conclusions. Maybe ST can do a poll on this and equating street vendors as 'service providers' well this may be a bit too much. Anyone who wants vegetables etc, can definitely buy them from proper markets. Buying from hawkers who sell their wares along footpaths will only encourage more illegal squatters. The one thing I would agree with the writer is the urgent need for the Town Vending Committee to come up with solutions to regulate street vending. To conclude, I would like to add that on many occasions emotions have blinded our judgments.  So let us not get too emotional on this one.
Yours etc.,
P D Nongrum
Shillong- 2
Poor monitoring at Galleria
Editor,
I went to watch the 8.15 pm show of the much hyped movie 'Udta Punjab' on Saturday (June 18, 2016). The movie grapples with the really sensitive issue of the drug menace rampant in Punjab. The film, considering its content, was meant for a mature audience and hence given  ADULT certification. I was, however, appalled to see a couple bringing in their little son (hardly four to five years old) to the cinema hall. In a movie laced with profanities, it was really a poor decision on the part of the parents to have brought their kid to watch this movie.
However, what shocked me even more was the absence of the basic checks on the part of the Anjalee Galleria Hall management of not allowing minors to watch an ADULT certified movie. Shame on the management and the parents!
Yours etc.,
Sumit Kar,
Shillong-1
Mute over atrocities in Bangladesh
Editor,
Many may have been impressed with Prime Minister, Narendra Modi's address to the joint US Congress during his recent visit to USA but many more are equally unimpressed with his mute spectatorship to the ongoing humanitarian crisis in neighbouring Bangladesh, where the situation demands intervention of the international community. Modi has chosen to remain mute to the recent spate of targeted attacks on the minority community in Bangladesh. He has not uttered a single word and most astonishingly when this concerns India's closest eastern neighbour, which he sees along with the north eastern region of India as the "Gateway to South East Asia".
Such high sounding statements not matched by action reeks of poor diplomacy. If his predecessor Manmohan Singh was found totally dumb in office, Modi is found speaking only in foreign shores and not in his own backyard. Is this not an irony? I want to ask Modi where has his 2014 general election statement (that people from neighbouring Bangladesh who observe Durga Ashtami and speak Bengali are Mother India's children), gone now when Hindus, Buddhists and others in Bangladesh are butchered. If India does not raise its voice against the persecution of minorities in Bangladesh, who were earlier part of the undivided Indian peninsula and have been included across the border following partition, then which country on earth is going to speak on their behalf?
Modi's government is found wanting to show the same eagerness, which it displayed when Indians were held captive by militants in warn torn Iraq and Yemen. In the earlier cases, the NDA government left no stone unturned for the safe return of Indian nationals whereas in this case it has not even aired its concern about the inhuman acts in its neighbourhood. Modi should take the example of America – a country he visited four times after assuming office and which he believes fulfils his government's dream goals, that USA too has raised its voice about the situation in Bangladesh.
Yours etc.
PK Dwivedi
Shillong – 1