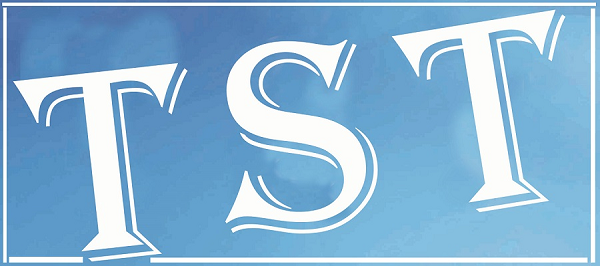 Will the CM take the road less travelled?
Editor,
It is a matter of great ignominy that our elected leaders are simply flitting butterflies interested only in self-enrichment and not at all concerned about the well-being of ordinary people who they obviously take to be dispensable items to be wooed, wined and dined every 5 years.
It is an insult to the poor people living in the villages of Meghalaya to talk about smartening up Shillong  when our villagers who constitute the spine of our state do not even have access to the basics of life such as clean drinking water, proper toilets, good roads, electricity etc. A  case in point are the villages surrounding Umiam Lake from Umsaw village to Union Christian College. Despite having a 4 star resort in their midst, countless institutes to help and teach some of society's most downtrodden, myriad schools and a college, this area is also one of the most neglected especially when it comes to road connectivity and maintenance. The PWD Roads Minister is blissfully unaware that the Lad Umsaw-Umbir-UCC road, which is now just a semblance of a road, is a reflection of his incompetence as the head of this department. Every pot-hole, every washed out portion of the road screams of his failure to hold this portfolio. First time visitors to this area marvel that such a hellish road can exist in a place touted as a tourists' paradise.
We, the invisible people, who have to travel daily along this road have nowhere to turn to, no one to air our sufferings to. How long will we have to bear this daily physical torture that is slowly sapping away our strength, our health and our enthusiasm?
Yours etc.,
Amanda Khyriem
Via email
Can sting operations be credible?
Editor,
Prior to the Rajya Sabha elections for 27 seats spread across seven states of India, a sting operation was carried out in Karnataka, where 4 seats were up for grabs, where it was alleged that MLAs were asking money for voting certain candidates. This unedifying expose was widely discussed in the national media and a hue and cry ensued. There was a demand from a section of media that the RS polls in Karnataka should be countermanded. The Election Commission immediately initiated an inquiry into the scandalous allegations and on June 10 last, the EC stated that after a thorough professional probe into the sting operation, the Chief Election Commissioner, Mr. Syed Nasim Ahmad Zaidi, finds no prima facie evidence which would warrant the countermanding of the said RS polls in Karnataka.  The CEC asserted that such sting operations do not essentially constitute enough evidence to warrant a revocation of an election. Thus, the RS polls in Karnataka were duly held and result announced on the 11th instant, synchronizing with the other six states of India.
Coincidentally, Mr Zaidi must be echoing a similar reaction of the Apex Court when in 2014, it expressed that sting operations cannot be a credible deposition in convicting an accused outright. Interestingly, a few days before the elections to the West Bengal State Assembly this year, a gritty sting operation was conducted against the Trinamool Congress (TMC) party, showing some party leaders indulging in dishonest acts; the motive was evidently to undercut the party's prospects at the hustings. Conversely, TMC returned to power with a massive popular mandate outpacing the last state elections of 2011. Needless to say that for the aam aadmi the so-called sting operations were all but a ploy to tarnish an adversary's image. On hindsight, this has led the West Bengal CM, Mamata Banerjee, to question lately the source of money used in that sting operation!     From the foregoing anecdotal evidence and putting two and two together, I can't see why some sting operations can't be taken with a pinch of salt? Such underhand exercises are in many cases zeroed in on one's rival or bête noire who poses as a bottleneck against the nefarious designs of his/her junior colleagues in order to put the victim in the dock besides humiliating the latter's family and defaming him/her in the societal milieu. Often such people find themselves trapped by the law which makes it well nigh impossible for them to wriggle out. Further, such deceptive plots are more often than not hatched by the discontented insiders in conspiracy with some mischievous characters.Closer home a similar sting operation occurred almost three years ago when a Class I Officer (Joint Director, mechanical Branch) posted in the Directorate of Agriculture, Meghalaya, Shillong was likewise seen accepting bribes through a sting operation by way of a hidden video spy camera in his office chamber. I understand that till date he is placed under departmental suspension after being charged under Section 7, Prevention of Corruption Act, 1988. Since this officer has hardly a year or two of service left preceding his retirement, he is unlikely to be rehabilitated to his normal post. He might be a broken man by now. I pray that no extreme and unlikely thoughts creep into his lacerated psyche. So who is to blame here?
Notably if the Election Commission, a Constitutional entity, (Constitution being the mother of all laws) currently headed by Mr. Zaidi, an IAS Officer of forty years administrative experience and a person of professional integrity, holds the view that sting operations need not be construed as clinching evidence in any allegation as to merit punishing an accused, then where do we place this State Govt. officer in question? In a word, can sting operations be considered prima facie evidence to punish anyone?
Yours etc.,
Jerome Diengdoh,
Shillong-2     
Perennial LPG problem
Editor,
Apropos the letter of Salil Gewali regarding shortage of LPG in Shillong I would like to wholeheartedly second the views expressed by him. LPG is no longer a luxury but a necessity hence we should be assured of regular supply. And if LPG is in short supply then the issue should be addressed by the authorities on a war footing, akin to the steps taken during times of emergency. Whatever be the reason for the crisis , logistical or actual shortage, the consumers are not expected to commiserate. In fact the matter should be resolved between the administration and the gas agencies. These meetings did take place and some assurances were given, but to no avail. I know the gas agencies too are trying their level best but if there are shortcomings they need to address those for the benefit of consumers. I appeal to the authorities and the gas agencies to streamline the supply or take other necessary action.
Yours etc., Chandan Das,
Via email