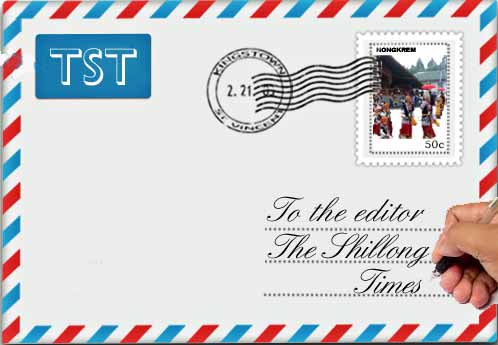 Army authorities lack foresight!   
Editor,
The 119 Infantry Battalion (Territorial Army) Assam, Recruitment rally for persons hailing from North Eastern region, West Bengal and Andaman and Nicobar Island for the post of Soldier General Duty and Clerk Staff Duties displays a lack of vision and  responsibility towards fellow human beings on the part of the Army authorities. The number of young men that arrived in Shillong on the 2nd of this month was humongous. They congregated in large numbers in areas like Laban Last Stop, Kenches Trace and Bishnupur. Granted that the Army recruitment is essential and it is legitimate to have this recruitment in Shillong but the concern is mainly because of the way these young men were treated. They were clueless about the venue and even when they managed to reach the place, they were not allowed to stay in the vicinity. Hence they were thrown helter-skelter and congregated in street corners and wherever they could find shelter. This added to the chaos and commotion on the streets. People, vehicles, pedestrians all converged at one place.
These young men had come in search of employment and by their physical appearance and attire it did not look like they could afford to stay in hotels/guest houses even if there was sufficient accommodation. As such these poor people were left with no other alternative but to make the streets their home for the night; spread their sheets outside shops, verandas, pavements, etc. Thank God it did not rain. But more alarming was the thought of where these people would answer nature's call.  While our Prime Minister is vehemently campaigning for Swachh Bharat and the need to keep the country clean, the 2nd and 3rd of Aug defeats the purpose and intention of the programme. The lack of public conveniences has forced them to defecate wherever they could find a convenient place. The impact is there for all to see! 
In the first place wasn't it the duty of the Army authorities to have set up temporary camps within their jurisdiction even though the young men were not entitled to TA/DA? The least they could have done for these people coming from outside the state was to provide them shelter. Ironically they were not allowed to even go near the venue before the allotted time. What other alternative did the young men have but to loiter in the vicinity? Will the Army authorities be more visionary and more considerate next time they hold a recruitment rally? This will spare the local residents  much uncalled for stress and hassle!
Yours etc.,
Jenniefer Dkhar,
Via email
Countering our fears 
Editor,
Generally, we have a very long list of fears ~ of losing what we already have at present, like our lives, our near and dear ones, jobs, savings, properties, health, youth, beauty,  fame, reputation and so on. Another list consists of our fears for the future and what we may not be able to achieve in proportion to our ambitions, efforts and expectations. With the advancement of our age, the length of the second list gets shorter and the first one bigger. 
Also, there is a third list that contains our phobias ~ from claustrophobia (morbid dread of close spaces) to agoraphobia (morbid dread of open spaces), from aquaphobia (morbid dread of water) to pyrophobia (morbid dread of fire) and from astraphobia (morbid dread of lightning) to nyctophobia (morbid dread of darkness). It is difficult for us to select just one item as our worst fear. But what we need to fear is the fear itself because it only makes matters worse in crisis situations. We must remember what the Mother (spiritual collaborator of Sri Aurobindo) said about fear, ~ "Fear is always a very bad adviser." We can only manage a crisis by keeping ourselves cool. But how can we overcome fear? How can we control a rapid hammering heartbeat? The Mother said, "You can be entirely free from fear only when you have driven out of you all violence." 
To drive out violence from within is very difficult as we are enamored by macho qualities. Thanks to some movies and some loud TV channels, we have been brainwashed into thinking that loud talk as well as verbal violence is a signature of leadership qualities. However, the world is slowly realizing that only cooperation and compassion can take humanity forward. This is the reason why Helen Keller and Stephen Hawking are shining examples of Who's Who. This is the reason why many countries have graduated from being police states to welfare states.
Is there any exact location of fear? Sri Aurobindo said, "Really speaking, fear is in the vital being. When you have thrown it away from your mind and other parts of your being you can see it still passing through you, below the navel. There is a connection between fear and your intestines." Interestingly, to have butterflies in someone's stomach means that someone has a nervous feelings. Indeed, fear causes bowel disorder.
To overcome fear and to become free, we are to realize what Sri Aurobindo had said, "Infinite, we are free from death; for life then becomes a play of our immortal existence. We are free from weakness; for we are the whole sea enjoying the myriad shock of its waves. We are free from grief and pain; for we learn how to harmonise our being with all that touches it and to find in all things action and reaction of the delight of existence." 
Yours etc.,
Sujit De,
Kolkata