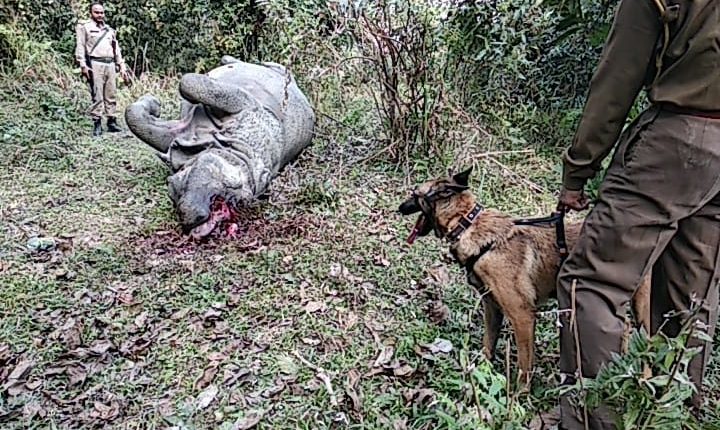 Poachers kill one rhino in Kaziranga National Park, take away horn
This happens to be first incident of rhino poaching in KNP this year
GUWAHATI: A rhino was killed by poachers in the Kaziranga National Park (KNP) in Assam in the first incident of rhino poaching this year. The horn of the rhino was taken away by the poachers.
The rhino poaching incident took place under Sukani camp area of Agaratoli Range of the National Park on Friday night and the carcass was located by the forest staff on Saturday morning. It was an adult male rhino and the horn was missing from the carcass.
A source in the KNP informed that forest field staff heard sound of two gun shots at around 7.30 pm on Friday night from the direction where the poaching took place.
It happened to be the first incident of rhino poaching in the KNP where poachers had killed six rhinos in the year 2018.
The anti-poaching Special Task Force (STF) personnel launched investigation inside the park using two sniffer dogs. Senior forest officials including the Divisional Forest Officer (DFO) and the Director of the National Park along with Superintendent of Police, Golaghat district rushed to the spot after recovery of the carcass.
The poachers used 303 Rifle in killing the rhino. Investigating team recovered an empty cartridge from the incident site on Saturday.