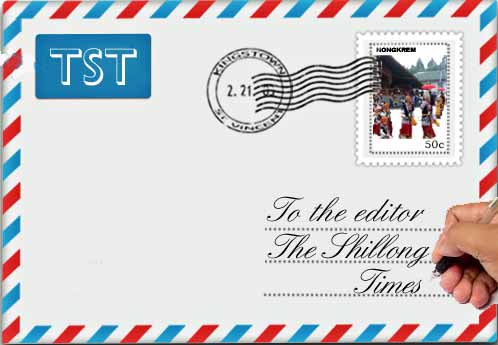 Modi wins hearts in Kerala  
Editor,
Prime Minister Narendra Modi has surprised every Keralite by paying a visit to Kerala and offering Thulabharam at Guruvayoor Sree Krishna temple even though the state had not given a single seat to the BJP in the recently held general election. Addressing the 'Abhinandan Sabha' organized by the BJP at the temple town of Guruvayoor on Saturday, Modi lamented that the ruling LDF government had taken a decision not to be a part of the mega scheme introduced by his government to help the poor in their health conditions. It may be pertinent to note that the poor in this country have to sell their houses, land etc., to pay off their huge medical treatment expenses once they are admitted to hospitals. The NDA government introduced Ayushman Bharat to end such sufferings of the poor patients and their families.
Referring to the recent elections, the Prime Minister said that people might ask why he went to Kerala even though there was not a single NDA MP in Lok Sabha from the state. He further said, "To those people asking such queries, I will say that there are people who have helped us win and those who could not help us win. But, I am the Prime Minister for 1.3 billion Indians and their well-being and welfare is my responsibility."
This statement of Modi has truly subdued the cynical attitude of the majority of the Keralites towards Modi. He has been able to positively transform the mindset of the people towards him. It is little wonder that people have started liking him. Wonders will never cease!
Yours etc.,
T K Nandanan,
Kochi-15
Biodegradable sanitary pads
Editor,
Through the esteemed columns of your newspaper, I want to express my deep feelings  and convey the message to all women to use  Biodegradable Sanitary Pads. Menstrual Hygiene is a subject that is not openly spoken of in India. This communication gap has caused substantial danger to the health of women and  the environment. Sanitary pads prevent the skin from breathing, so they can irritate the skin or deteriorate into vaginitis, if used constantly. Tampons should not be kept in the body longer than 8 hours because they can cause TTS (Toxic Shock Syndrome).
Statistics show that a woman uses around 16,000 sanitary pads throughout her lifetime. Those 16,000 hygiene products, full of chemicals, plastics, SAP, polymers, perfumes and other synthetic compounds, are buried in the dumps of the world and take several centuries to decompose. In India, over a billion of these non-degradable sanitary pads clog landfills, water bodies and sewage systems every year. This is because synthetic pads are made of 90% plastic and are bleached with chlorine. That explains why the level of trash in India is on the rise. The disposable sanitary napkins are made of mainly plastic and synthetic chemical components. These are not only hazardous to health but also to the environment as an average sanitary pad after disposal would stay in the environment for 500 years before it starts to degrade.
To make the disposal of sanitary napkins within a limited time period, initiative has already been taken by V Ramachandran, an electronic engineer from IIT Madras. He has developed a sanitary napkin incinerator that can burn soiled pads into ashes within few minutes. The leftover waste generated from the incinerator can either be used as a manure for plants or can be flushed out. In order to find alternative and environment friendly options, women from a village in Goa have started an initiative to manufacture and sell hygienic biodegradable sanitary pads under the brand name 'Sakhi' bio-degradable sanitary pads. These pads are mainly made of pine wood paper. When buried in mud, the pad gets degraded within eight days.
Many educated women in India, in a bid to overcome this pollution, have already started using green biodegradable pads. The products are made using natural raw materials that are far less damaging to the environment. Not all women are comfortable switching from one type of sanitary pad to another. However, because the country is now promoting eco-conscious biodegradable pads, they have become a choice. One such great option is Heyday pads made from natural plant-based fibres of corn and bamboo. Heyday customers have loved the experience because these pads look and function exactly like a regular sanitary napkin but feel extremely soft and comfortable on the sensitive vaginal skin.
Biodegradable sanitary napkins are a new invention in the personal hygiene space that aims to transform women's periods by protecting their health and also helping the environment we live in. Let Us All Embrace to adopt Biodegradable Sanitary Pads In India.
Yours etc.,
Pinaki Nandy,
Via email
On environment and other things
Editor,
Apropos Salil Gewali's, "Why the unwarranted anger?"(ST June 6, 2019) the counter question to this writer is why the unwarranted anger exposed in this paper with a worldwide readership when the writer was incensed with BSNL? Who gave him the moral right to call the officer a great man and to expose the name of the employee working under the officer? My sincere request to the newspaper is not to allow space for individuals to express their anger. Now let me turn to the environment.
The letter to the editor, "Environmental disaster awaits Shillong" (ST May 30, 2019) by Haven S Lyngdoh and the op-ed piece by HH Mohrmen, "Million trees and more…." (ST June 3, 2019, and the third by KL Tariang "Meghalaya's endangered water resources" (St June 5, 2019)provide three very thought provoking readings. When our joyous students with placards in hand were all hyped up by a sudden love for environment, I was reading all the write- ups in one stroke. It applies to all of us that we cannot have our cake and eat it too. The first two write-ups are contradictory to one another. From planting one million trees to hold water after twenty years to the other which speaks about pine trees on the slopes of the plateau overlooking Shillong to be soon felled for making a road.
 The presence of those pine trees has helped to provide water to one third of Shillong. There is one fact we ought to remember. Man can survive traffic jams for decades but he cannot live without water for three days. We had suffered enough of traffic jam in the 90's, when overloaded coal trucks struggling to overcome the Puriang gradient and Sohryngkham were stuck, thereby causing massive jams. People from Bordoloi Trophy reached Jowai when the East Bengal players are already in their offices. On KL Tariang's writeup, we are now hapless. A fortnight ago BBC referring to climate change had revealed the nexus between government and timber lobbyists in the Amazon. Forest cover of the size of one hundred and sixty football grounds was destroyed in one minute.
 Luckily for forest dwellers they have judicious and very strong activists with legal experts to back them. The acidic water in the coal belts of East Jaintia Hills has not been taken care of so far. Will the algae treatment plant make a cup of water affordable for the poor? In oil producing countries water is twenty times costlier than petrol but the people are multibillionaires. The question right now is, "Where are the environmentalists to hear H. Lyngdoh's plea?"
 Yours etc.,
Khyriem, Via email