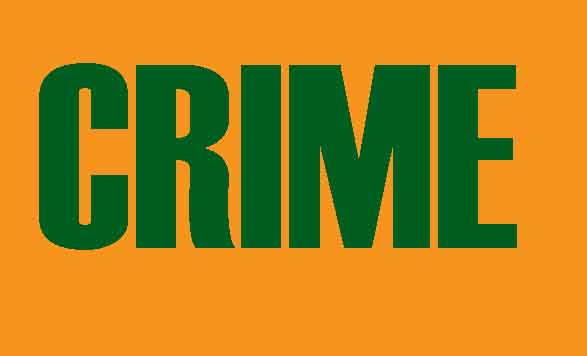 Coal-laden vehicles seized
On June 11 around 1.30 am, police patrol party from Dainadubi OP, detected two coal-laden Bolero pick-up vehicles (AS-18C-9870 & AS-15C-5482) at Dangkong (NGH). On seeing the police, the drivers abandoned their vehicles and fled away. Police seized both the vehicles and shifted them to Dainadubi OP.
Assault
Neti Arengh lodged a complaint that on June 10 circa 9 pm, her son , Sengpil Arengh was assaulted by members of AAYF, Betasing, Jannath Sangma, Pleth Sangma, Anwar Sangma and others at Betasing Market (SWGH), causing injuries to him.
Property vandalised
Bernard N Marak of Danak Kongbe, Tura (WGH) lodged a complaint that on June 10 around 11 pm, leaders of GSU, FKJGP, ADE, AYWO and All Garo Hills Archery Association, trespassed and vandalised his private property. On the previous night, miscreants (80/100) entered his farmland, assaulted his employee and vandalized it by setting fire to rooms / shops and stole money worth Rs. 63,000 and a laptop.
Theft
On June 9, unknown miscreants broke into two shops belonging to Donbokson Lyngkhoi and Tebarsing Lyngkhoi and a tea-stall belonging to K.L Marshillong at Mawkyrwat (SWKH) and stole clothes, cell-phones, etc.
On the intervening night of Jun. 9 and 10, unknown miscreant(s) stole twenty four generator batteries from All Saint's School, Shillong.
Colonel Jodhvir Singh of HQ Recruiting Zone (NE States) lodged a complaint that on June 1, unknown miscreant stole his cell-phone at Vishal Mega Mart, Shillong.
Mobile phones snatched
Ujjala Paul lodged a complaint that on June 9 at about 7.20 pm, while she and her younger sister were on their way home, two unidentified boys snatched their cell-phones at Hari Sabha, Laban, Shillong.
Threatened
Ialamlad Kharkongor, MPS, I/c SDPO Dadenggre (WGH) lodged an FIR that on Jun 9 at about 8 pm, Akram Zaman, VDP Secretary of Rajpur village (WGH) informed that an unidentified person was kept in his custody as his life was under threat from a crowd. On receiving the information, police rushed to the spot and found 150/200 unruly / violent people surrounding the unidentified person and obstructed the police from taking custody of the said person. Following this, police resorted to lathi charge, dispersed the crowd and rescued the person and seized two motorcycles (ML-08E-8847 & ML-08E-8862) and one Maruti Wagon-R (AS-01P-5199) from the PO.
Copper pipes stolen
Sourav Das of Vishal Mega Mart, Shillong lodged a complaint that on June 6, he found that unknown miscreants stole seventeen copper pipes valued around Rs. 3,50,000/-, meant for air conditioned machines.