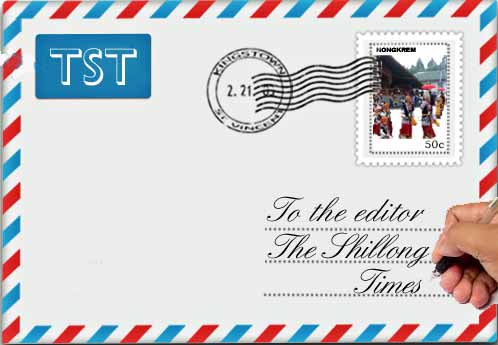 Abrogation of 370 & land alienation
Editor,
I wholeheartedly welcome the abrogation of articles 370 and 35A in J&K. J&K has bled India for too long and no governments installed in this state seemed to work to bring lasting peace and security in this trouble-torn state. The Government of India has spent yearly more than a quarter of its budget to bring peace and security in J&K during the last 50 years. This is a huge amount of money indeed and this cannot be continued for long. At any rate there is no guarantee that the Government of India will not spend huge amounts for peace and security post abrogation of the articles. I only hope that with the new arrangements J&K will at long last have peace and normalcy and that speedy development will take place. Moreover, I also hope that terrorist infiltration from Pakistan into J&K will be lessened with the effective patrolling by Indian security forces along the line of actual control. But I foresee that with the removal of safeguards under the above articles there might be large scale land and cultural alienation due to influx into J&K by people from other parts of India especially from Bengal, Bihar, U.P, Haryana, Punjab etc. This will lead to problems due to inter-marriages and other social and cultural problems, besides political and economic factors.
Yours etc,
Philip Marwein,
Via-email.
Chidambaram's arrest
Editor,
In a high voltage melodrama that played out on Wednesday evening, the CBI and the Enforcement Directorate officials arrested former Finance Minister and senior Congress leader P. Chidambaram from his residence. What shocked many was the way in which he had been arrested. In a rare and unprecedented exercise of their duties, some CBI officers scaled walls to gain entry in to Chidambaram's residence to arrest him. It may be recalled that Chidambaram failed to get any immediate reprieve in the INX media case from the Supreme Court.
However, the arrest has raised many eyebrows. Even though he repeatedly asked probe agencies to respect the law and wait until Friday when the Supreme Court hears his bail plea, the officials were in a hurry to arrest him.
In a defiant mode Chidambaram, who is accused of money laundering and getting kickbacks in the INX media case, put up a strong defence of himself and his family members saying none of them has been accused of any offence by the probe agencies. If he or his family has done anything wrong, the law of this land must punish them. But a high-profile ex-minister being treated in such an undignified manner is unprecedented.
Through the arrest of P. Chidambaram, does the BJP government want to send a message that it will punish all those who plundered the country without considering how big the political leader is? If it has really meant so, it is welcome. But as the saying goes, 'When you point a finger, there are three fingers pointing back at you.' The BJP government also must introspect whether they are 100% blameless. For them, it should not be a case of the pot calling the kettle black.
Yours etc.,
TK Nandanan,
Via email
Railways to ban single use plastics
Editor,
The recent move by the Railways and Parliament Complex to ban plastics is welcome. The move aimed at promoting plastic free office environment at government departments now comes rather late in the day. Further it is overwhelming that Railways will enforce single use plastic ban rule effective October 2 this year.
The Government agencies should now focus on relying on bio- degradable materials and paper based products to be used in lieu of single use plastics. Efforts should be made to create necessary awareness to depend less on plastic based products to the end customers. The Government should now issue a mandate to all its agencies, apart from Railways and Parliament House, to give up use of plastics within its premises. Sectors which witness robust consumer interaction like food and beverages, tourism, healthcare, hospitality, travel, consumer durables etc. should immediately enforce ban on single use of plastic.
Awareness related to avoiding single use plastics is highly necessary amongst citizens through enforcement of bans and Government should make this a priority area to be implemented in order to protect the environment.
Yours etc.,
Varun Dambal
Bangalore – 72