Saffron surge in Garo Hills as four former legislators join party
Billykid A Sangma and Adolf Lu Hitler among new members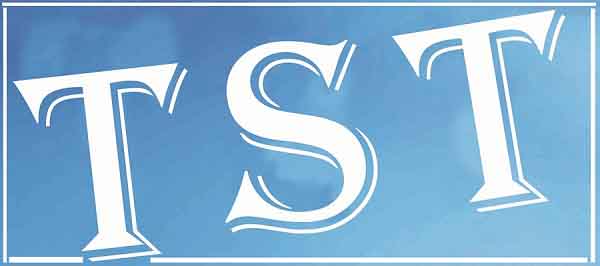 TURA: The BJP was expecting two former Garo Hills legislators to join their ranks during the mega public rally at Mendal on Friday afternoon, instead the saffron party bagged four ex-MLAs, among whom two were former Congress candidates.
Former Tura MLA Billykid A Sangma and ex-Rangsakona legislator Adolf Lu Hitler R Marak gave the BJP the much needed boost in the Garo Hills ahead of campaigning for next year's state elections.
Both Billykid A Sangma and Adolf Lu Hitler Marak together with former legislators John Manner Marak and Omillo K Sangma were welcomed into the party by BJP state president Shibun Lyngdoh at the Mendal rally.
Billykid had previously been tipped to be the NPP candidate for south Tura but instead the ticket was given to the youngest daughter of Late P A Sangma and former Tura MP and union minister of state Agatha K Sangma. Despite the setback to his candidature in the NPP, Billykid remains a formidable challenger in South Tura.
Billykid Sangma as the Congress candidate lost to Independent John Leslee K Sangma by just 18 votes from south Tura constituency in the 2013 elections.
They were separated by just a single vote when counting of EVM votes had concluded. John Leslee K Sangma had secured 6800 votes against Billykid's 6799. However, the balance tipped in favour of John Leslee when the postal ballots were counted. John Leslee secured 337 postal ballots while Billykid got 320 postal ballot votes. Both candidates pulled 36 per cent of the vote in that election.
In his joining speech at Mendal, Billykid A Sangma told the large gathering of several thousand BJP supporters that it would be futile to lend support or back the NPP which is only an ally in the National Democratic Alliance (NDA) when the BJP is already there holding the reins of government at the centre.
"I urge upon the people of Garo Hills to support the BJP because we will have direct connection in dealing with the central government which will prove immensely beneficial for our state," said Billykid Sangma.
In the case of Bajengdoba where two former legislators have joined the saffron party, Congress candidate Adolf Lu Hitler R Marak was defeated by Independent Brigady Marak by a mere 220 votes. The sitting NPP MLA, John Manner came a distant third.
However, with both Adolf Lu Hitler Marak and John Manner Marak joining hands the BJP is optimistic that the combined vote share of the two will be more than sufficient in sweeping the Bajengdoba region.
Adolf Lu Hitler had switched from his Rangsakona constituency to Bajengdoba for the 2013 elections even though in the 2008 elections he had defeated Congress heavyweight Zenith M Sangma, younger brother of current chief minister Mukul Sangma, from the same seat.
In regards to Kharkutta constituency of North Garo Hills, former NPP legislator Omillo K Sangma lost his seat to Congress candidate Cherak Momin by 1687 votes. Cherak polled 7733 votes against Omillo's 6046 votes.
The current NPP candidate for Kharkutta, Rupert Momin, came third with the difference in victory margin being 1871. Interestingly, a mere 184 votes separated Omillo from Rupert in the 2013 elections.
The BJP candidate in that election and former Meghalaya Assembly Speaker, Elstone D Marak came a distant fourth position (2567 votes).