By Esha Chaudhuri
The adaption to a new reality and delivery based on youth vigour and resilience has been one of the pillars holding society together. Avenues did it by mentoring youth and potential social innovators. Its founder and Managing Director, Mark Laitflang Stone says: "Our youth need to channelise their energies towards making a positive and collective difference during these uncertain times in our society."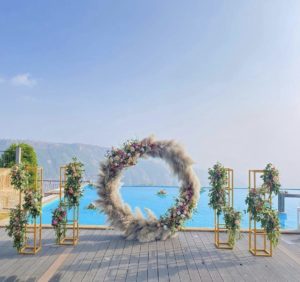 Others have braved the odds by relying on their grit. Melanie Pariat, co-founder of East Events, is an example.
Sunday Shillong brings to you the stories of people who have been inspirational during the pandemic.
Making a difference
Avenues, a social enterprise, has been known for its life coaching and personal excellence training with a mission to spearhead ground-breaking and life-altering interventions for young people across the region. The pandemic made Avenues expand to the new normal event services that bring together virtual conferences, engaging talk shows and awareness-building campaigns online.
The arrival of the COVID-19 pandemic was responsible for the abrupt halt of classroom and on-site coaching sessions. But for Avenues, it also marked the beginning of a series of online workshops in life coaching, public speaking, communication skills and career preparedness for young adults.
Saturdays with Mark started as an effort to connect with a young audience on Instagram through engaging conversations about life, love and careers and has grown into a powerful online forum that brings an entire community together during a time when we are compelled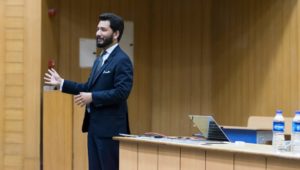 by circumstances and against the very nature of human beings to maintain physical distance from one another. Week after week, Mark has been engaging via a live talk show on his Instagram with young, dynamic people from across the region whose empowering messages instil hope, help encourage the spirit of resilience and foster a sense of community during these uncertain times. These entail topics ranging across areas such as entrepreneurship, education, administration, health, mental health, life coaching and performing arts.
The backbone of Avenues' New World Coaching programme is its curriculum. Mark observes: "The success of these workshops is marked by the eagerness of the participants to opt for continued, advanced sessions due to which the 10-hour workshops would often extend to a month."
Skilled solutions during the pandemic: In an effort to fight the virus, apart from launching the second series of 'Aspire Meghalaya' to adhere to strict hygiene and social distancing protocols, Avenues also launched the 'SUPER 30' initiative, Meghalaya's first online soft skills and leadership coaching classes for district academic toppers in collaboration with the East Garo Hills district administration.
As a close observer and active player, Daphishisha Kharhujon says: "There were many disillusioned young people whose dreams to get out of the city got shattered, and many others lost jobs and returned home. The training opportunities gave them hope and purpose."
14410 Helpline 
When the crisis first hit the state, Avenues volunteered assistance to the state government to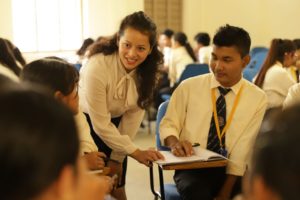 conduct a large-scale registration effort for those returning prior to the nationwide lockdown as well as contact tracing following the state's first positive COVID-19 case. In collaboration with the NIC, a team of associates and data managers from Avenues combed through thousands of data points and ensured that consistent follow-ups, symptoms tracking, and emergency responses were tackled through timely tele-support and counselling.
The organisation had also been entrusted to oversee the operations and management of the 14410 Meghalaya State COVID-19 Helpline ranging from consultation and recruitment services to stakeholder liaising, training and quality assessment, FAQs scripting and data services for tele-operations.
The technology model backing the state helpline is an innovation that is a first-of-its-kind in the region. Supported and approved  by the National Health Mission, the cloud-based, work-from-home helpline framework birthed during the pandemic allowed the processes to scale up with minimal expenditure, and investment focussed on technology architecture, internet access, devices for the operators to man the helpline, conduct tele-surveys, and undertake tele-counselling sessions. The framework is a strong testament to the ability of young people to forge a bond of trust that emerges from discipline and accountability to carry out their responsibilities while indefinitely working remotely from the safety of their homes.
To date, the helpline has fielded over 350,000 calls for thousands of citizens in the first year of operation.
When the world came to a standstill, the young entrepreneurs adapted to the tides and swam along with the winds. Of course, with some guidance, mentoring and hearing the right stories. Mark says: "Running of the helpline was faced with several challenges of mobile network data, communication gaps, but the performance based entirely on trust and individual accountability is owed to these young minds."
Carving a niche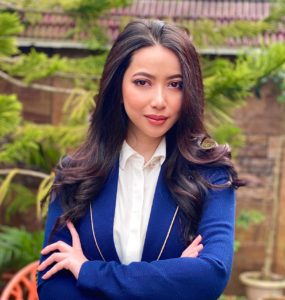 The 24-year-old Melanie, on the other hand, sought inspiration from her art to create life out of black canvases – creating, recreating and expanding her vision. Events gave her a platform for detailed art and architecture to life. "We feel empowered because pursuing one's passion calls for courage, bravery, vision, knowledge," she says.
The pandemic posed serious challenges but her optimism helped her be a game-changer. "If any entrepreneur has made it this far, one should know that we are comfortable with being challenged regularly. The term 'entrepreneur' has no limits, no restrictions – it's a vast profession and one of the key points about being an ambitious entrepreneur is to look for problems in areas that require solutions. The idea is to solve a problem, not avoid it" Melanie says.
Aided by co-founder Shanisha Kent, Melanie has worked in Shillong and Kohima. They distributed masks and started mask-making when their market rates were high, provided ambulance services when people and hospitals needed transportation for COVID patients desperately.
"Our role is to find the solution and serve at just the right time. As an entrepreneur in the midst of a pandemic, we became problem-solvers for the people. It is these problems that we face, which builds the brand's character, engages with the audience, as creativity has no limits as we continue to envision reality," Melanie says.
"Make it simple, but significant!"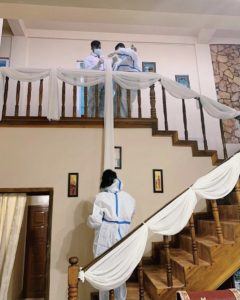 COVID has taught many young entrepreneurs the art of sailing through the rough waves. Many times, friends act as a beacon of hope. As a message to those struggling to cope in these times, she says, "An idea originates from having a purpose and meaning and the purpose during such times is to execute the idea, and in the process, others will believe in their idea too. Evolve, when the world changes," she says.