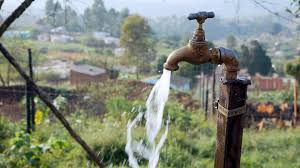 SHILLONG, Oct 4: The Thma U Rangli-Juki (TUR) and Civil Society Women's Organisation (CSWO) recently conducted an inspection at Mawphlang after receiving complaints about irregular water supply.
The TUR and the CSWO, along with social activist Amita Sangma, during the course of the inspection on the repair work of a pipe which was reportedly broken down, enquired from the headman of Mawkriah about the repair work.
On further inquiry, a staff at the PHE department informed them that the breakdown at Mawkriah West has been repaired.
CSWO president, Agnes Kharshiing, informed that prior to the inspection many people, including the regular water bill-payers, had alleged that they do not get timely water supply.