SHILLLONG, Jan 14: Some former BJP leaders from Ri Bhoi district on Friday hit out at the party's state president, Ernest Mawrie, accusing him of encouraging the dissident leaders to join the All India Trinamool Congress (AITC) and the Congress instead of ironing out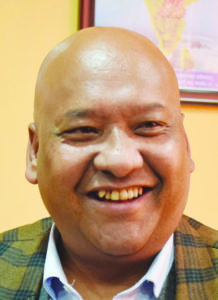 differences.
S Thabah, BJP's former Ri Bhoi district chief, said Mawrie has proven to everyone that he had raised the corruption issue only for his benefit.
He said the silence of the dissident group should not be construed as weakness but they are all united in demanding a change in the party's leadership.
Thabah and the other former BJP leaders requested the dissident leaders to come forward and speak up against Mawrie before it is too late.
The former BJP leaders claimed Mawrie negotiated and compromised with the National People's Party on the corruption issue and as such, the prospective BJP candidates are in grave danger of being left out in the cold as in the last elections.
They said Sarwan Jhunjhunwala, the party's treasurer, is the main person behind the party's poll debacle in 2018. He is still controlling the party and Mawrie and everyone in the party know this but they are maintaining a stony silence, the former BJP leaders said.
They said given the state of affairs, several leaders along with over 100 office bearers resigned from the BJP across the state.
In Ri Bhoi too, most of them resigned and the list of party leaders, who resigned during Mawrie's tenure, will be submitted to the party's central leaders very soon, they said.
They also said that after Mawrie sidelined party's
founder members and other leaders, several of them joined the AITC and the Congress.
"The Ri Bhoi leaders vow to remove Mawrie and save the party and appeal both the sitting BJP MLAs and other senior leaders to take active role in this party-saving movement," a statement issued by the leaders said.