Dr. Ratan Bhattacharjee 

As we mark the 125th birth year of the momentous leader, Netaji Subhas Chandra Bose, his sudden disappearance makes him one of the most bypassed historical figures in Indian history and politics. Netaji is one of the rare Indian heroes, whose life has been both dramatic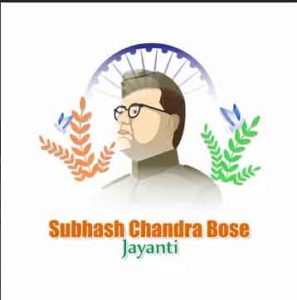 and adventurous. Noteworthy events in life starting from his resignation from the Indian Civil Service to joining the Freedom Movement and later, his exile for over seven years sparked off changes that heralded towards his future political route. His challenging of the Gandhian leadership in the Congress and his extremist position against the British Raj culminated in his escape to Southeast Asia and Europe, thus evading the famed intelligence network of the foreign rulers. These two decades of Netaji's life were involved in intense political activities surrounding the revolutionary groups in Bengal, Punjab, Maharashtra and the United Provinces. What appears to be a dramatic approach was his involvement in plots and subplots strategized to free his motherland with a vision of developing a new era for his people. This was followed by coining the famous slogan 'Give me blood, I will give you freedom' under his single-handed leadership until his mysterious disappearance. 
Chandrachur Ghose in his forthcoming book Bose: The Untold Story of an Inconvenient Nationalist of February 2022 articulates 'a comprehensive and gripping narrative' of all the events in Netaji's life as expressed by Vikram Sampath, author and historian, and Fellow of the Royal Historical Society. Even so, the most sensitive issue that prevented political parties and successive governments from talking much about Bose was his joining the Axis Camp following the theory 'our enemy's enemy is our friend'. At the time, Jawaharlal Nehru and other prominent Congress leaders publicly denounced this move; the Communist Party of India led a prolonged vilification campaign, while Sardar Patel issued instructions to other Congress leaders to defend the INA soldiers without eulogizing their leader. The question that still looms large is if Bose was really a Nazi sympathizer. Very few political leaders could take such a risk of affecting their political image by allying with the Axis powers during a time when the whole world including India was politically against Nazi Germany. 
Once again on his birth anniversary, time is ripe for opening a new window to unearth untold stories of Netaji's life. In the critical biography, Prisoner of Yakutsk-The Subhhash Chandra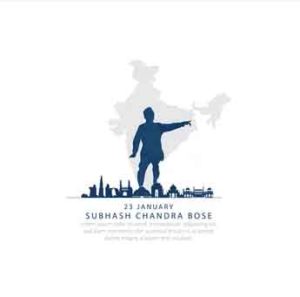 Bose Mystery Final Chapter written by Shreya Bhave in 2019, a vivid analysis is accounted of what happened to Netaji amounting to his sudden disappearance. In 1945, Netaji as Leader of the INA left for Singapore to take a series of flights and was reported to have died in Taiwan after his plane crashed near Formosa. A contested and much debated event in any political leader's life in history, Bhave in her book deliberates on many similar events of mysterious missing cases including that of Sardar Vallabbhai Patel and two other veterans of the INA. It was a time when the British and Japanese warplanes screamed across the skies dropping death over the dense jungles of Imphal and Kohima along the Indo-Burma border. On the frontline there was, however, no place for fear even though half a million from all across the world were witnessing one of the bloodiest times during World War II. 
Firmly holding the tricolor, the Indian National Army advanced with the war cry 'Dilli Chalo' (Onwards to Delhi) with the political objective of India's Independence under the leadership of Netaji. Long discarding the Gandhian Ahimsa, Netaji, was the sole Indian nationalist who challenged the mighty British Empire on the battlefield with shells blasting, guns blazing and blood flowing all around. No one will ever doubt that he was a man of extraordinary will and charisma and could embark on journeys defying death for his motherland across the treacherous mountains of Afghanistan, threatening waves of the Atlantic and Indian oceans and the tortuous jungles of Burma even when he was trailed by assassins and spectre of death along with sharp criticism from his fellow political clan. He had become the stuff of legends in his own lifetime. 
What really happened to Netaji in the airplane crash still stands a mystery but it made him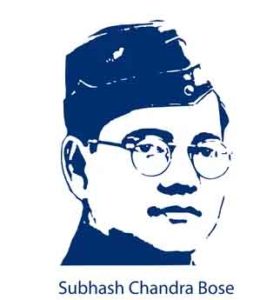 the deathless hero of Indian politics. Is there any truth behind the belief of Subramanium Swami that Netaji was killed in Soviet Russia at Jawaharlal Nehru's behest? Who was the much debated Gumnami Baba of Faizabad? If indeed he was Netaji, why did he not surface? What prevented the Congress and BJP governments from declassifying the Netaji files? How do the biggest names of the past and present from Mahatma Gandhi and Vallabhbhai Patel to President Pranab Mukherjee and Atal Behari Vajpayee or even Moraji Desai fare in India's longest running controversy regarding the missing Netaji, the forgotten hero? The story is stranger than fiction. Even today, the mere mention of Netaji Bose harnesses a strange obsession in the mind of all Indians. He is still an unforgettable historical hero in the memory of every Indian whose birth anniversary stands as a reminder of the lone revolutionary hero of the world, who has no concrete date of death but remains ever immortal.
Dr. Ratan Bhattacharjee, Associate Professor and Head of Post Graduate Dept of English, Dum Dum Motijheel College.