Adding masala
German social worker Marco Husler has made a documentary film called Masala Chai which brings to the fore the much-loved Indian brew with its many regional flavours and the people who serve them . Shoma A. Chatterji reports
Tea and India are intertwined in essence in popular images. Quite  rightly so. However, like
the divergent population of India, the brew also takes on different avatars according to the region's choice.  Punjabi Chai has tea leaves boiled in milk and is covered with a thick veil of milk cream. Marathi chai comes boiled with milk, tea and sugar together with cloves and cinnamon added for flavour. It is quite different from the Bangla or Assam chai. Overall, tea or chai has evolved into a cultural and social movement that does not make any difference between region, religion, caste, class, community and language and builds bridges between and among people. This is what made Marco Husler from Germany get interested in making the film *Masala Chai*.
*Tell us a bit about how you decided to make this film?*
Before embarking on this film, I did social service in Tamil Nadu for an
NGO which supports fishing villages along the coastline in the South. I
worked there for one year and produced a few documentaries about several
social projects such as water filtering systems, village communities, and
schools. I used to live in a village called Vembar which had a couple of
thousand inhabitants. Every morning and evening, before and after work, I
visited the local *chaiwallah *to drink my daily portion of chai.
*And what did you discover about this chai?*
I understood that the tea stall was the centre of communication in Vembar
and a place where the whole village came together. At the stall, people
used to talk about their daily business while sipping a piping hot cup of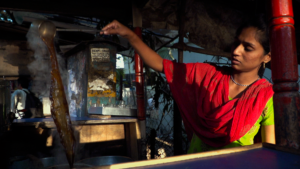 chai. Though I couldn't speak Tamil, I felt like a part of the community.
After spending a lot of time at the tea stall, I came up with the idea of
shooting a documentary about *masala chai*. The aim of this film is to
indirectly draw on the complex layers of Indian society.
*How did the film finally happen?*
Once I completed my social service in India, I came back to Germany to
study Motion Pictures at the University of Applied Science in Darmstadt. I
developed a treatment about my documentary idea and applied for local film
funding (HessenFilm). The total budget for the film was around Euro 28,000.
We also received some money from a pitching event at the Berlin
International Film Festival and the TVchannel (Hessischer Rundfunk). I also
invested some of my own money.
*What, according to you, is so special about masala chai for you to make a
film on the subject?*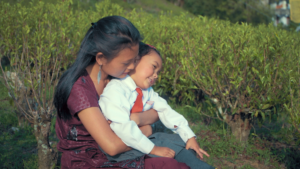 India contains a diversity of people. People can differ on the basis of
language, religion and so on.  But when it comes to tea, Indians are
united. From north to south, from east to west, everywhere tea stalls with
their tea brewers are ever present. Every tea stall owner follows the same
occupation but they live totally different lives in their own homes and
states.
Through the portraits of our tea makers, I wanted to express the contrast
between the rich and the poor, dreams and nightmares, between modernity and
tradition, and role allocation between women and men.
The film covers the daily routine of five tea makers from different social
backgrounds across India. Their personal stories and experiences bring
across a unique, authentic picture of Indian society, as I see it.
*Who are these five subjects you chose to shoot the film with?*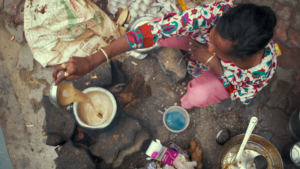 We chose five tea sellers across caste, social status, financial
background, states from across the country. We visited the Azadpur Market
in Delhi, an upper-class tea-house in Pune, an Indian film set near Mumbai,
an old by-lane in Kolkata and a tea-growing station in Darjeeling. The five
protagonists have one thing in common: they prepare Indian's most popular
drink, Masala Chai. But their daily routine differs a lot. I wanted to
offer a glimpse into their different worlds bound by masala chai.
*Let us hear a little more about them *
Subodh Pramod (Azadpur Mandhi Market) used to work as a chai boy when he
was a kid. He has done this all his life, his business has expanded and he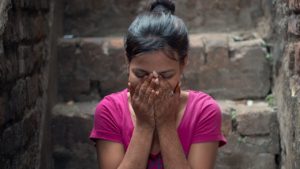 has several kids working for him. Yogesh Chavan (Pune), who is affluent and
a Maharashtrian, is the owner of the tea house, 'The Chai' which had to
close down because of inefficient income. He used to serve chai to the
upper class. Muhammad Chacha (Mumbai) is the chai legend working on Indian
Bollywood sets and is quite popular among the film crowd of Bollywood.
Gouri Mahato (Kolkata), works with her father at a tea stall in Sudder
Street. Her wish is to leave this boring job and get away from poverty. She
expresses her opinion vehemently against dowry. Sushanta Thapa (Darjeeling)
married a man from a lower caste so her parents cut off from her for some
time. Since then, she had to work at the beef market in Darjeeling and then
opened a tea-stall of her own. She wants her daughter to get an education
though she  is coping on her own as her husband died of cancer during the
making of the film.
*How do you look at your own work as a filmmaker?*
My goal as a filmmaker is always to reveal reality as close as possible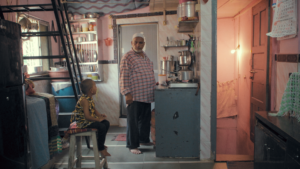 without manipulating it. For me, it's important that people make up their
minds about the lives of my protagonists. That's why I hardly work with any
VoiceOver and text inserts. I wanted  the audience to gain a better
understanding of the complex Indian society. I don't want to judge or
comment on it. I am immensely indebted to them for their support and till
today I am in touch with most of them. The best compliment for me is if the
audience starts to discuss and exchange their personal opinion about the
film with others.  I am now embarking on a feature film and trying to
garner funds for it.
*Trans World Features*