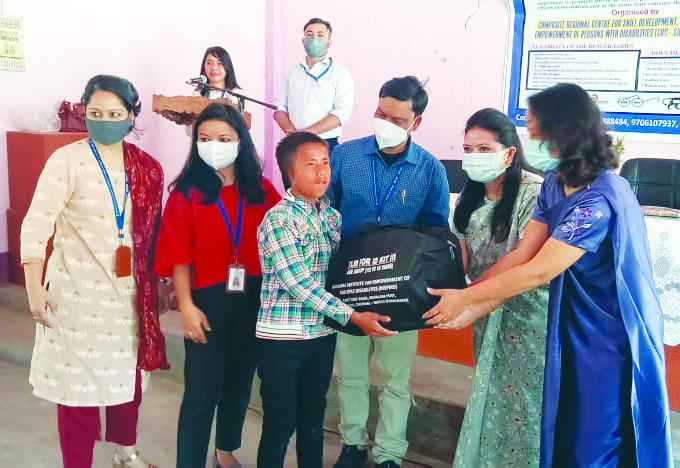 From Our Correspondent
NONGPOH, March 17: Teaching-learning material kits were distributed among persons with intellectual disability and multiple disabilities during a programme in Ri-Bhoi district, which was organised by the National Institution for Empowerment of Persons with Multiple Disabilities , an institution under Ministry of Social Justice & Empowerment, in collaboration with the Composite Regional Centre for Skill Development, Rehabilitation & Empowerment of Persons with Disabilities (CRC Shillong) on Thursday.
The distribution programme aimed at assisting the needy persons with disabilities (PwDs) and to reduce effects of disabilities while at the same time enhance their economic potential.
More than 90 beneficiaries from Ri-Bhoi district registered themselves to avail the kits during the programme.
Additional Deputy Commissioner of Ri-Bhoi, VA Hynniewta, was the chief guest of the programme. District Social Welfare Officer, E.Kharshandy, and Officer in charge of CRC Shillong, Ram Shakal Sahani, among others were also present.