NONGPOH/TURA, March 22: PHE Minister Renikton Lyngdoh Tongkhar has appealed to one and all to learn the art of harvesting rainwater as the water scarcity continues to bedevil a multitude of households in Meghalaya.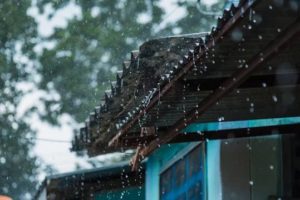 The PHE minister made the appeal during a programme which was organised by the District Water & Sanitation Mission of PHE department to commemorate World Water Day in Nongpoh on Tuesday.
Addressing the gathering as the chief guest, Tongkhar said that the Centre has been chosen Ri-Bhoi as an 'Aspirational District' for its uplift and promotion.
Highlighting the importance of potable water, the PHE minister also enlightened the gathering on Jal Jeevan Mission (JJM).
He informed that out of 577 villages in Ri-Bhoi, 144 villages so far have been covered under the Centre's flagship programme.
The PHE Minister also mentioned that growing demography, coupled with industrialisation and urbanisation, have attributed to the scarcity of water, especially during dry season.
In order to address the issue, he said, people should take the onus and learn the art of preserving rainwater.
He also accentuated the need to plant more trees as well as safeguard catchment areas.
As part of the celebrations, cultural events and exhibition programme were also held.
Meanwhile, a similar programme to mark the day was organised in Tura, West Garo Hills, during which talks were held on 'Groundwater: Making the Invisible Visible'.
The programme was organised at the College of Community Science, Central Agricultural University, and was attended by the students, faculty members and officials.
As part of the programme, a poster-making competition was also held.