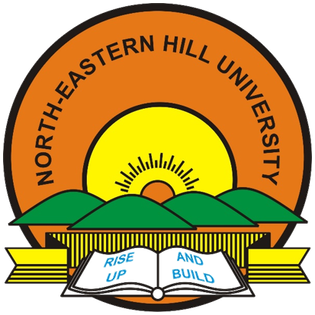 SHILLONG, March 22: A consultative workshop on 'Local Government Accounting' was on Tuesday organised at North-Eastern Hill University (NEHU).
A research study undertaken on the topic 'Local Government Accounting in India: A Study of Panchayati Raj Institutions and Autonomous District Councils' by Prof S Umdor and PhD scholar K Vanlalhruaitluanga was also presented during the workshop.
The officials and faculty of Regional Training Institute (RTI), Shillong, and those from Principal Accountant General Office, Shillong, also cordially engaged with the presentation by giving their insights on the findings of the study.
"The first section of the presentation traced the basic definitions of accounting from literature and highlighted its connection with governance and accountability. The second section gave an overview of the PRI accounting reform by dividing it into three phases in which different elements of PRI reforms which led to their present accounting systems were mentioned. In the third section, a comparison between PRI and ADC accounting system based on questionnaire survey was discussed. In the fourth section, a discussion point — 'How can ADC accounting system be improved and reformed' was raised based on the conclusion and suggestions of the research," a statement in this regard said.
The RTI officials, during the workshop, informed that the accounting system of different types of local governments, including PRIs, continues to be plagued by issues aplenty till date and the ADCs, which are not under the Sixth Schedule, are also faced with similar problems.
Prof S Umdor, on the other hand, reiterated the importance of reforming ADC accounting system.
Earlier during the day, the NEHU signed a Memorandum of Understanding (MoU) with RTI (Indian Audit and Accounts) Shillong in the presence of NEHU Vice Chancellor Prof PS Shukla, Director General of RTI Shillong Athikho Chalai and other officials.
In his address, Prof Shukla welcomed the initiative and narrated how the tie-up can be a win-win situation for both the institutes.