Bike-borne miscreants on assault spree in city
Two students from Kerala, traffic cop, delivery boy attacked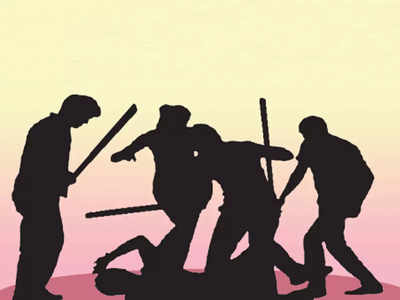 SHILLONG, June 24: Unidentified bike-borne miscreants on Friday went on a rampage in the city, attacking two interns of Impulse NGO Network hailing from Kerala at Jaiaw, a traffic police constable on duty at Mawlai and a food delivery boy at Mahari Pump in three separate incidents here.
The attacks were carried out in broad daylight. No arrest could be made till filing of this report.
According to police, the constable was assaulted by a group of bike-borne boys when they were intercepted for not wearing helmets at SB Khongwir Junction in Mawlai. Most of them were wearing masks.
An FIR was filed. The police said they were investigating the case.
In the second incident, two interns – Rejaz M Sydeek and Sarath S Thambi – were attacked by a group of 30 youth at Jaiaw.
They are pursuing their Masters in Social Welfare and had come to Shillong with eight others for an internship at different NGOs and agencies.
According to Sydeek, Friday was the last day of their internship and the two of them had gone to a restaurant in Jaiaw for lunch. When they were about to pay the bills, the assailants on bikes emerged. They started shouting and pointing their fingers at the duo.
He said he and his friend initially thought it was a bike rally where cheering is common. But, he continued, it was only after the group started approaching them with helmets and other weapons that they made an attempt to escape. Sydeek alleged that one of them was beaten up badly while the other managed to escape and hid in the restaurant. When the locals intervened, the attackers fled, he said.
Soon, the police arrived and took both to a hospital.
Two FIRs were filed at Lumdiengjri police station. One was lodged by the duo and the other by the agency they were working with.
The FIR lodged by Impulse NGO Network said the duo from Central University, Karnataka were beaten up by a group of riders.
"Impulse NGO Network kindly requests your department to take strict action against the people who are involved in this violence as they are students who have come to learn but now they will be leaving with a scar. Impulse NGO Network condemns such act of violence," the FIR reads.
In the third case of assault on Friday a non-tribal youth working for Swiggy was assault near Mahari petrol pump when he was on his way to Jaiaw Langsning to make a delivery.
An FIR was lodged at Lumdiengjri police station in this regard.
"Today there was one delivery at Jaiaw Langsning opposite to Mahari petrol pump. So I came for delivery but before reaching the destination some unknown bikers numbering 20-25 came from the opposite side and tried to hit me with a helmet. I somehow slowed down and stopped my scooty but they started beating me and took off with my helmet. My scooty was also damaged," the youth said in the FIR, a copy of which was also shared with The Shillong Times.
Incidentally, police are tight-lipped over the incidents in spite of the fact that such attacks have become frequent in recent times. It was also learnt that police were forced to swing into action since the two youths hailing from Kerala are personally known to SP (Anti-Infiltration Directorate) TC Chacko.
It may be recalled that some labourers working at Dr H. Gordon Robert Hospital were earlier assaulted by unidentified miscreants. In another incident, some medical company representatives were assaulted inside the premises of the same hospital.
Numerous cases of assault of delivery boys in Jaiaw and its adjoining localities have been received but police have always brushed them aside as stray incidents.