JSU tears into govt over rise in human trafficking cases
'Use check points to curb cases of human trafficking, not just for collection of money from trucks'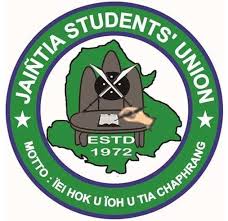 SHILLONG, July 1: The Meghalaya government has been suggested to use all check points in the state to arrest the rising cases of human trafficking and not just to collect money from trucks.
With the cases of human trafficking of foreign nationals, including from Bangladesh, continuing to rise unabated, the Jaintia Students' Union (JSU) on Friday came down heavily on the state government for reportedly failing to check the same.
"The government should utilise all the check points and check posts, and not use it just for money collection from trucks. We have check gates in Ratacherra and at Umling and those two should be utilised to the fullest to check such cases," the JSU said.
The critical opprobrium from the JSU comes weeks after the National Investigation Agency (NIA) filed a charge sheet in the NIA Special Court in Guwahati against six persons, including one from Meghalaya, in a case of human trafficking of Rohingya and Bangladeshi Muslims into the Indian territory.
One of the accused, Wanbiang Suting, hails from East Jaintia Hills while the remaining five are from Assam.
During investigation, it was revealed that the illegal migrants, all from Habigani village in Bangladesh, were not carrying any valid travel documents.
Arguing that the rising cases of human trafficking are becoming a serious concern for the state as a whole, the JSU called for more aggressive government surveillance and, at the same time, decried the connivance of locals in such cases.
"I don't know why few locals are helping the illegal immigrants to pass through the international border," the JSU said.
The group also suggested the police to work in tandem with local durbars and traditional heads to address the issue.
It is pertinent to note that the call for action against human trafficking comes against the backdrop of recent prevention of illegal infiltration bids in Meghalaya, which shares its borders with Bangladesh.
On June 7, six Bangladeshi nationals were apprehended along with a duo from Jaintia Hills, viz. Dionitrios Khyriem and Merciful Suja, on the charges of illegal infiltration and abetment of the same respectively. The Bangladeshi nationals were found to be travelling without proper documents.
A similar incident was reported on June 16 when 11 Bangladeshi nationals were detained by East Jaintia Hills Police for illegally trespassing into the Indian territory.
Two locals, identified as John Patwad and Jingieit Suting, were also detained for facilitating the illegal entry of the Bangladeshi nationals.