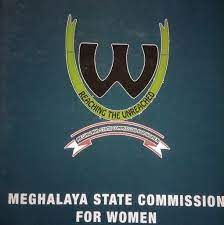 SHILLONG, July 6: The Meghalaya State Women Commission (MSWC) has urged Home Minister, Lahkmen Rymbui to strengthen the state's forensic science laboratory (FSL).
It was conveyed by MSWC chairperson, Phidalia Toi during her meeting with the Home Minister on Tuesday. Toi said the FSL is yet to be equipped with the DNA testing facility.
"The police need to send the samples and evidence outside for DNA testing in cases of sexual abuse. It takes months for the report to come. This often causes delay in the investigation of a case," Toi said.
According to information available with the Commission, the FSL in the state has DNA testing facility but there are no technical experts to operate it. Toi said Rymbui assured he would examine the suggestion.
She also suggested regular gender sensitisation among police personnel, especially in cases related to domestic violence and crime against women. Toi said the Commission, during its inspection of the police stations in East Khasi Hills in May, found a shortage of women police officers at all police stations.
"We suggested the need to increase the strength of women police officers. We also suggested that one woman police officer should be present in the police station round the clock," she said.
The MSCW chairperson said the Commission submitted a report on its findings during the visit to East Khasi Hills to Rymbui.
Toi also said the Commission suggested that it will be good if there is a qualified counsellor in each police station since the cases of domestic violence are increasing.
"We need to ensure that domestic violence is not treated as private family matters especially at the police station level," the MSCW chairperson said.
According to her, the police must handle these cases sensitively and refer such cases immediately to one stop centre or the protection officer.
She suggested that there should be a proper inquiry to find out negligence, if any, on the part of the police personnel of Rynjah police station for allegedly not acting on the complaint lodged by the mother against the accused father, Joefreeson Jana, three days before he had allegedly killed his two minor children.