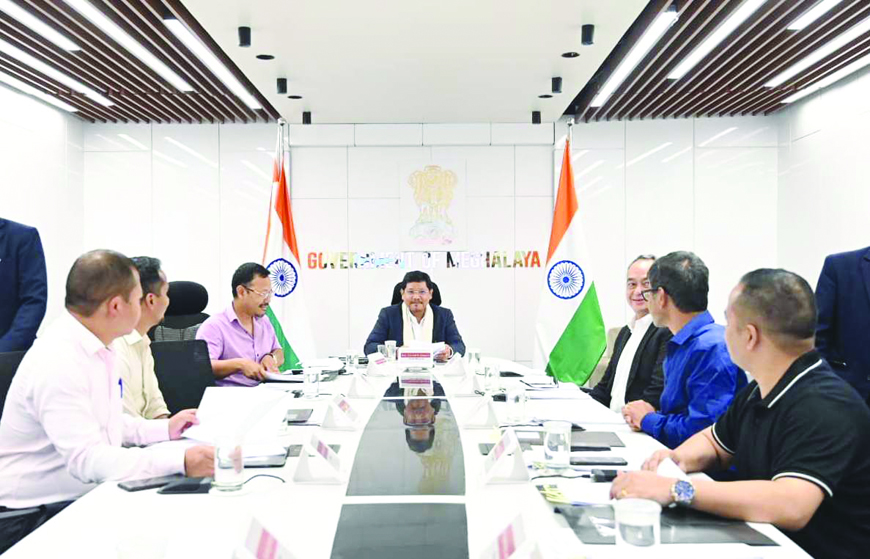 SHILLONG, Sep 7: The state Cabinet on Wednesday cleared the Meghalaya Ropeway Bill, 2022 which will lay down the procedures for the setting up of envisaged ropeways for tourism.
Chief Minister Conrad K Sangma said the Shillong Peak Ropeway has been sanctioned and the tender for the Rs 140-crore project will be floated soon.
He said the Bill will give a proper structure on how applications are to be filed and the guidelines followed for the setting up of the ropeways, modalities for licenses and safety measures.
This is to ensure that a standard procedure is set keeping in mind the overall safety of passengers, he said.
"We have been working on the tourist ropeway project for Shillong and other parts for almost two years now. We have faced a lot of hurdles, be it clearances or finance legislation that had to be done and the process has taken us a long time," Sangma said.
"But, we are finally at the point where we have taken necessary permission from everywhere. We have finalised the locations. The Bill will be passed and it will become an Act," he added.
The CM said the project will be tourism-specific. He said the government is also considering whether or not to have ropeways for public transportation, the planning and implementation of which is much larger and complicated.
Stating that if it happens, it will help ease the problem of traffic congestion and it is an option the government will explore, he said, "For now, we have come out with the Meghalaya Ropeway Bill, 2022 starting with tourism part."
Slowly, he continued, the government will expand this and incorporate other parts of urban transportation, even for goods and all other forms of ropeways that may be required in the future.
Meanwhile, the cabinet also approved the Meghalaya State Consumer Protection (Mediation) Rules, 2022 as per rules of central government. Sangma said for any consumer protection issues, the arbitration can be done at the district-level and people will not have to come to the appellate authority.
The ordinances cleared by the cabinet will be placed before the Assembly in the upcoming session. They include the Meghalaya Goods and Services Tax Bill, 2022; the Meghalaya Professions, Trades, Callings and Employments Taxation (Amendment) Bill, 2022 and the Meghalaya Fiscal Responsibility and Budget Management (Amendment) Bill 2022.