By Esha Chaudhuri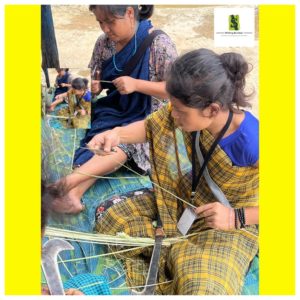 Every year World Bamboo Day is observed on September 18, marking the significance and determining the conservation of these luscious greens. Recognizing the potential of this fast growing, giant grass, Sunday Shillong engages with a local entity, Shillong Bamboo to explore its undertaking while also discerning its ecological future.
Shillong Bamboo was established in 2014 by Bandabiang Dewkhaid, Tynshain Dewkhaid and Daphisha Rynjah with the objective of reducing the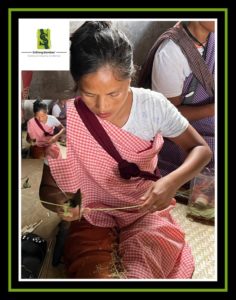 usage of plastic items and other harmful and expensive materials for construction. With a green mindset from the start, the enterprise set up their own plantations with farmers from Ri Bhoi District.
From toothbrushes, furniture and handcrafted products such as lampshades, baskets, strainers, festival lights, Shillong Bamboo has tapped into the naturally abundant talents of artisans from East Khasi Hills, particularly Ri Bhoi district.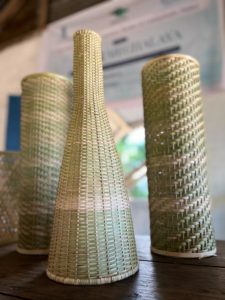 Breaking the technicalities down, Director at Shillong Bamboo, Bandabiang explains, "Among the different varieties, Bamboo tulda can be used for construction projects, while Bamboo Schizostachyum mannii, Dendrocalmus hamiltoni, bambusa jaintiana are used for crafts."
Speaking of the growing popularity of bamboo, Bandapbiang reiterates,  "Bamboo now has gained more popularity in this modern world so many things can be used from bamboo even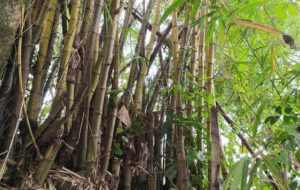 electricity can be generated from bamboo, bamboo clothes, beauty products, home furnishings and more."
With increasing consciousness to promote deforestation of timber, there has been a global campaign towards afforestation and conservation of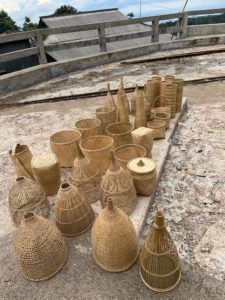 bamboo. Deemed as a valuable resource for multi-usage, and a sustainable alternative to timber, many studies have hailed bamboo as the future!
Concurring with it, Bandapbiang relays, "Most European countries have realised the importance of bamboo as a sustainable material without dire environmental consequences at affordable prices. Similarly, our vision too, is to build bamboo structures in many parts of the State to promote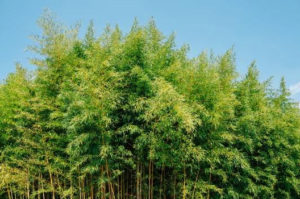 innovative and sustainable tourism. Where bamboo villages will emerge and green young leaders will come out to lead their communities by achieving this sustainable goal."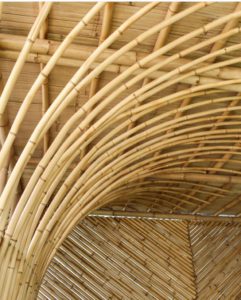 Additionally, Shillong Bamboo also observed the day on September 17, 2022 at Mawsiatkhnam, East Khasi Hills in collaboration with the State's Directorate of Soil & Water Conservation Department with I. Rynjah (Director of Soil & Water Conservation Department, Government of Meghalaya), as the chief guest, who spoke on bamboo sustainability and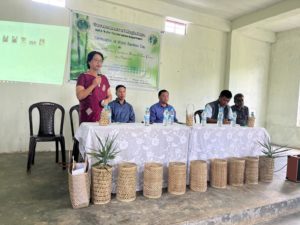 development, Aiban Swer, (Joint Director of Soil & Water Conservation Department, Government of Meghalaya), who enlightened the audience on bamboo work in the state, followed by Tynshain Dewkhaid (Director, Shillong Bamboo Pvt Ltd) detailing on capacity building training sessions on bamboo handicrafts, showcasing of the various artisans' products and planting of bamboo saplings.
Interesting facts – 
Northeastern states of India harbour nearly 90 species of bamboos, 41 of which are endemic to that region.

Meghalaya covers a total of  4,793 km2 of bamboo growth 

Bamboos have a life-cycle of 3 to 130 years, varying among species.

There are about 1500 species of bamboo, occurring naturally in every continent except Europe and Antarctica.

In China, Myanmar and India, "bamboo blossom" was traditionally seen as a curse or an indication of a starvation coming.

After the Hiroshima bomb in 1945, bamboo survived the atomic blast closer to ground zero better than any other flora or fauna.

Bamboo produces more than 35% more oxygen than trees

Bamboos include some of the fastest-growing plants in the world.
Courtesy – JustFunFacts & Indian Journal of Hill Farming