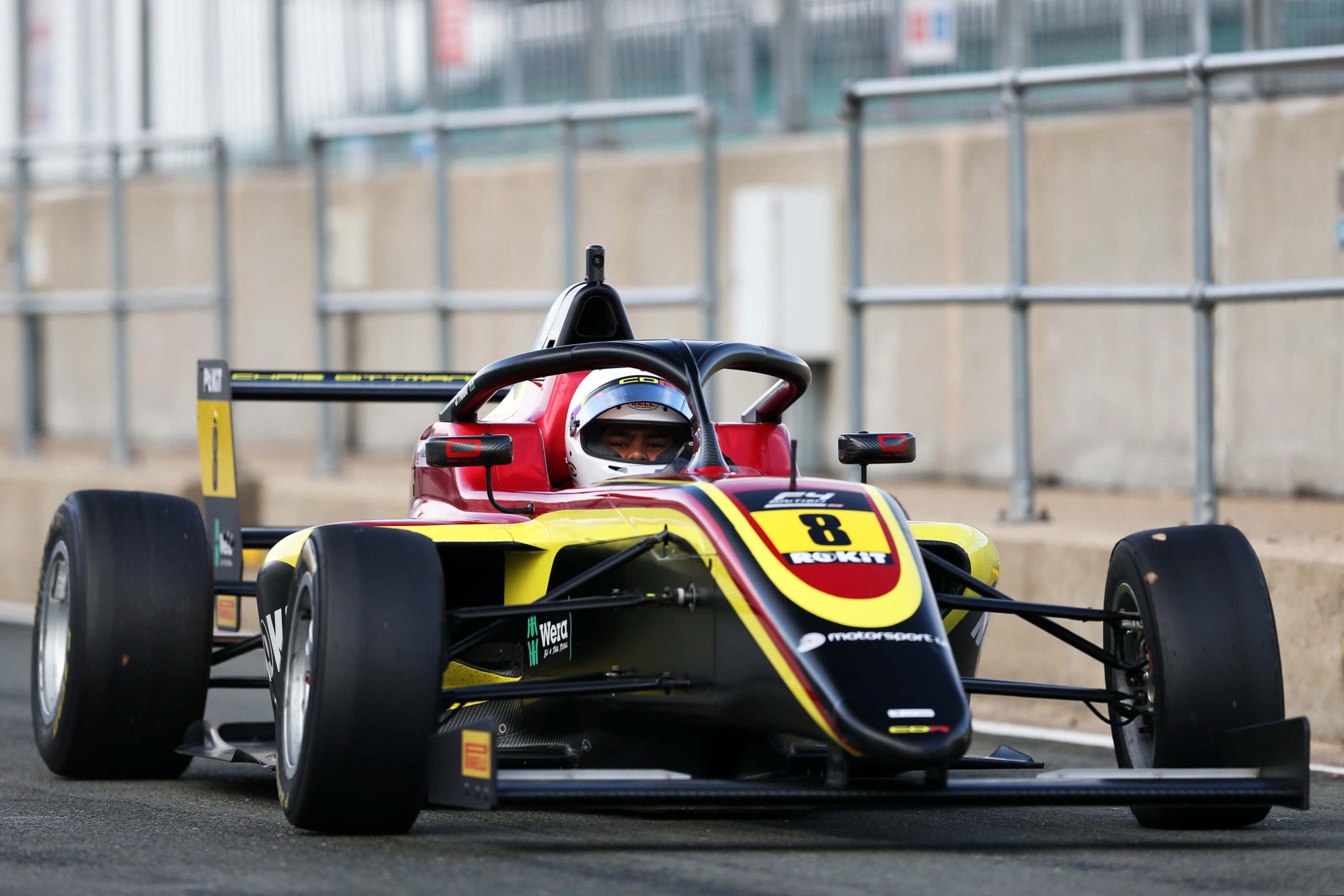 By Esha Chaudhuri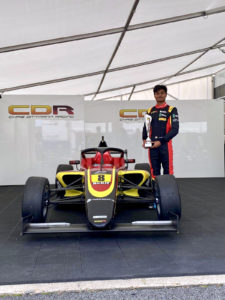 A zesty teenager with the gumption to make a name for himself, has done it by setting an exemplary benchmark for aspirational sportspersons in the state. Jaden Pariat, the man of the hour has etched a mark in history in the field of sports for the state, for his family, and most significantly for himself, all at the age of 15. In conversation with Pariat, who secured 2nd at the ROKiT F4 cup, and 7th in the overall Championship in the United Kingdom, Sunday Shillong delves into the young mind's process of learning and quest for an ambitious accolade such as the Formula 4 in London. Excerpts of the interview are as follows –
Hi Jaden, you are a household name now. How does it feel?
Honestly unreal because our announcement and press release got so much coverage that now this fame comes with responsibility. I feel a good amount of pressure, as everyone was expecting decent results and the weekend wasn't off to a good start, but with God's grace we were able to pull off results better than I could have dreamt of because this grid is so so competitive and people have had a year more experience in the car than I did.
Where and when did you enroll for Formula 4 training?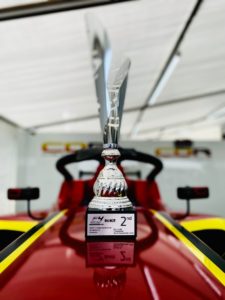 There is no Formula 4 in India, so we collectively decided as a family that the best place to go to is the UK as it is the home of motorsports. The team that we'd chosen to drive with Chris Dittmann Racing (CDR ) was a good choice as they've really helped me with my technique and further develop my skills as a driver.I had only 5 days of testing in the car before the round at silver stone whereas other drivers have roughly 20-30 days of testing.
Tell us about your journey to the United Kingdom. How did you make it there?
I feel at home here and I've learned a great deal here since the people possess so much knowledge and understanding which will help go a long way.
How's your experience been in the F4 in England? Please share some details. 
Wow it's been crazy, just like the tracks – exactly how one watches it LIVE.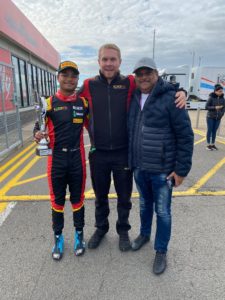 We had a decent pace coming into the weekend but struggled a lot to improve and get closer to the boys in front, we had qualifying in which it really didn't go my way qualifying p19 which is 19th, like I said it was very hard to improve but also the other challenge was how close the drivers were to each other timing wise when it comes to an entire grid it's very rare that it's so close together, as if I had qualified 2 tenth's faster I would have been in P15. The races were the highlights as we had amazing pace and we're much closer to the boys in front, allowing us to make some clean moves marching our way to the front of the pack on the last race I was sadly involved in trying to avoid an accident on the start of the race, which pushed us to last, and almost the whole race was under the safety car as cars were badly damaged and took time to get off the track, so we had only 3 racing laps in which I was able to overtake 5 cars and finish p15. The weekend was great in the races i had my times always within the top 10 and has a few purple sectors and speed traps too!, ( purple sector means I've had the fastest time through a particular section of the track and purple speed trap means at the end of the straight I had the fastest straight line speed ) and oh! How could I forget the podium! It was just amazing on my debut weekend to get a podium second place with all these talented drivers was such a blessing and I am the first Indian to make it onto a podium in formula 4 on my debut race weekend in all of Indian motorsports history.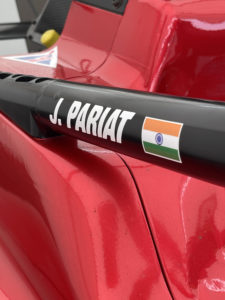 Were you always fond of cars? If yes, please describe to us your passion for cars?
From a very young age, I've been fond of cars and I'm definitely an enthusiast. I think thatcars have such a connection with people because a lot of our personalities and aesthetics can be expressed through the choice of our cars and the arts of their engineering.
Who is your biggest inspiration in sports and racing?
My picks are Lewis Hamilton and Ayrton senna. I love how Lewis is the most successful F1 driver in the history of formula 1 but came from a humble background where he wasn't the richest and his father invested immensely for his achievements, so I can relate to that as I'm from a small town too, which makes it twice as hard.
Who counts for a reliable support system for you?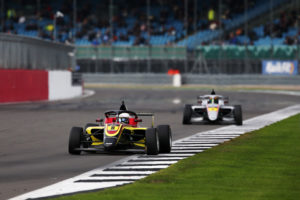 Definitely my father because he exemplifies values and principles of a hard worker and a source of strength for me – to bring me here and pay for a sport like this, that most can only dream of. He's also a great parent and a friend, while my mother and sister are my true cheerleaders, extending emotional and mental support.
You've met racers from all around the world in England. Is there anyone as young as you?
Yes, all the racers are young boys and girls from ages 15 and above. Some of them have been racing since the age of 6!
What are your thoughts on sportsmanship? Especially after your recent achievement? 
Sportsmanship is a gift that one associated with it extends to the world beyond lending a lesson or two on discipline, dedication and the immensity of sacrifices that one takes on to excel in the field and garner such adulation from people.
—— End of Interview——–
Jaden Pariat studies in Pathways World School Aravali, who plays many sports like basketball,football, badminton, and swimming. He's even played football representing his school at the Subroto Cup that was held in Delhi and played basketball at the national level and has won many medals in swimming, including 4 golds.