By Priyan R Naik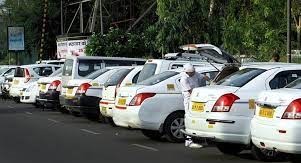 My first encounter with a Shillong taxi was in Guwahati. Accustomed to the smart taxi services such as Ubers and Olas, I thought the best way to get to Shillong would be to book one of them.  Many attempts later, one Uber driver agreed to take me to Shillong. The rates were acceptable to him but I would need to change taxis. I reluctantly agreed and had him pick me up in his vehicle, only to take me to (what I later learnt) the Guwahati-Shillong 'share-taxi' stand. He argued at length with another taxi driver who had two people sitting inside, made both demount and asked me to get inside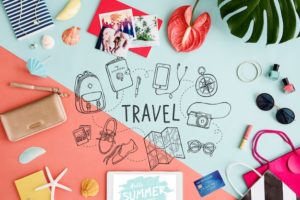 instead. He disappeared after collecting a  substantial amount, presumably the difference between the Uber fare and a 'full share taxi fare' asking me to pay the balance to the driver at Shillong! So much for an 'Uber service'!
The taxi raced through a four lane highway passing through steep valleys and hilly winding roads amidst an incredible view while I was submerged in my own thoughts. Once in Shillong, I chose to sightsee on foot, with the steep slopes leaving me out of breath since I was used to walking on Bengaluru's comparatively flat roads. I could spot several taxi stands, it seemed like the entire country's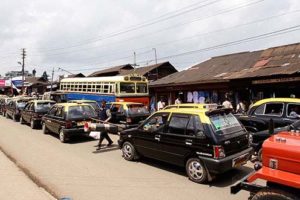 Maruti 800s had landed here to function as taxis. Amazingly, most were Maruti cars suitably modified with  oversized tyres, shiny alloys, spoilers, stickers and whatnot, seemingly ideal for hilly terrains. They could comfortably traverse the picturesque routes of Meghalaya, especially Sohra and Dawki-Mawlynnong that I visited.
I settled  with my driver, Gokul for Sohra, at what seemed a 'fixed per day' charge leaving no  scope for bargaining. Gokul had spent his entire life on Shillong's tourist circuit and was knowledgeable about the places to visit, the time to be spent at each spot, halts for lunch and tea. He took me first to the famous NohKaLikai falls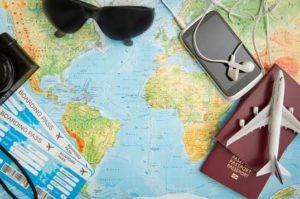 which was enveloped in dense fog. Being unsure when the cloud cover lifts, he correctly advised me to leave. Empathetic and feeling sorry for missing out on India's tallest plunge waterfall, he made up for it by taking me to two others, the Seven Sisters' waterfall and the Elephant Falls.
He toured me to another tourist spot complete with a man made dyke, enclosed in a giant park, where I found a warm and hospitable local Khasi family, curious to know where I came from and how I liked Shillong. They made a pretty picture as they posed for me! I asked Gokul to drive me to Dawki and Mawlynnong the next day too, but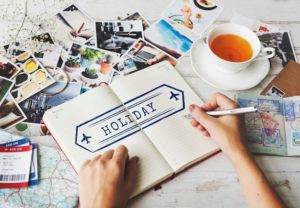 since he thought the roads were bad, I had to find Gurung, another driver willing to brave the dangerous roads.
Gurung was taciturn and silent and would only answer questions about the adaptability of his Maruti 800 to the rigours of Meghalaya's hilly terrain. As we approached Dawki, he stopped to allow a boatman who would organise  a boat for me. On reaching a boating point, I was handed over to another oarsman for my boat ride. I only realised later that the official Dawki boating point was farther off, more accessible to the river and had a larger fleet. As for Gurung's boatman friend,  he turned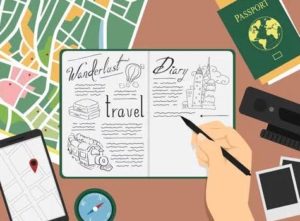 out to be a sales representative back in his original position on the main road, waiting to hook another customer!
Unlike in Shillong, it's difficult to spot a 'black & yellow' taxi in Bengaluru where commuters mostly use Olas and Ubers with relatively anonymous drivers, with each ride. Post taxi ride however, just as  passengers get to rate the ride, the driver too is asked to rate the passenger!
        *************
Priyan R Naik is a Bengaluru based contributor to The Shillong Times .