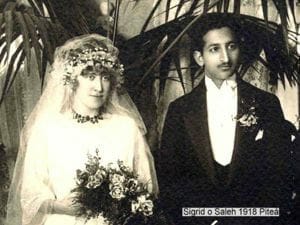 By Nurul Islam Laskar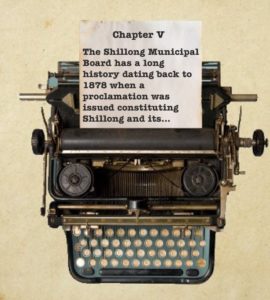 The Shillong Municipal Board has a long history dating back to 1878 when a proclamation was issued constituting Shillong and its suburbs, including the villages of Mawkhar and Laban, into a station under the Bengal Municipal Act of 1876. Inclusion of the villages of Mawkhar (S.E. Mawkhar, Jaiaw, and part of Jhalupara and Mawprem) and Laban (Lumparing Madan Laban, Kench's Trace, and Rilbong) with the Municipality of Shillong was agreed to by Hain Manik Syiem of Mylliem under the agreement of November 15, 1878. Interestingly, there was no trace of Shillong in the British era maps dating back to 1878 up to 1900.
In my previous chapters, I've written about the earthquake of 1950, but there was a bigger one even before that. Shillong was subject to the great earthquake that occurred on June 12, 1897. The earthquake had an estimated magnitude of 8.1, and 27 lives from Shillong town alone were lost and a major part of the town destroyed.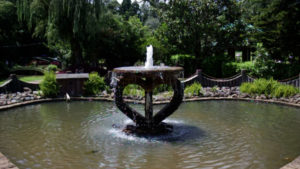 Apart from Ward's Lake, there was another attractive destination within Shillong in those days that too drew visitors to the city. As it can be guessed, it is the Lady Hydari Park, now known as Ka Phan Nonglait Park. This beautiful park, in the heart of the town, owes its existence to the erstwhile nature-loving first lady, Swedish-born Sigrid Westling, popularly referred to as Lady Hydari, wife of MS Akbar Hydari, the Governor of the then undivided State of Assam during 1947-1948.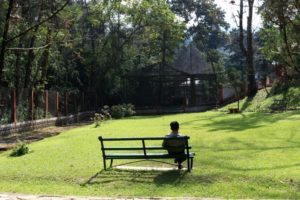 Lady Hydari Park, this mini zoo clubbed with a deer park today stretches for more than one kilometre and presents some of the best grown and bred rose beds. The roses and blossoms are of tasteful tones and colours. The Park has been very passionately maintained and also provides a special play arena for the tiny tots. The combination of the zoo, park and beautiful stretches of flower beds makes it an ideal location not only for young couples but also for families to spend some quality time together.
Adjacent to the Park is the century old Pine Mount School, lying next to it are the Crinoline Falls and the Crinoline Swimming Pool, and even the historical Garrison Ground is at a stone's throw, just across the road – all treasures of memories for the youngsters of my generation who spent their growing years in Shillong.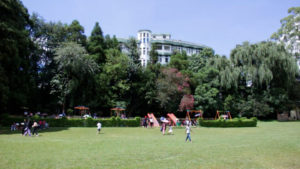 Sir MS Akbar Hydari was the Governor of Assam from May 4, 1947 to December 28, 1948. He was the last British-appointed Governor of the province of Assam, who also continued in the position after the Indian independence. Hydari was born on October 12, 1894, and after completing his studies in Bombay (now Mumbai) and Oxford, he entered the Indian Civil Service in 1919 beginning his career in the Madras Presidency. Subsequently, he held many important posts until his appointment as the Governor of Assam, approved by King George VI. With the 'Naga Movement' on during his incumbency, in its demand for an independent state, Hydari signed a nine-point agreement with Naga National Council (NNC) in June 1947. He died on December 28, 1948, while he was on a tour as Governor of the princely state of Manipur with his wife and son; his tribal adviser and his military secretary  in a Dak Bungalow in Waikhong, a village 30 miles (48 km) away from Imphal.
(The author was a columnist is the 80s and 90s and now a contributor at The Shillong Times)