Born to bondage: The inspiring story of Fatima
Fatima is a film that shakes us out of our comfort zone. The documentary narrates how among some communities in India prostitution is an accepted way of life. Girls never go to school and are either married off as a child to a much older man who buys her from her parents or are handed over topimps. Shoma A. Chatterji reports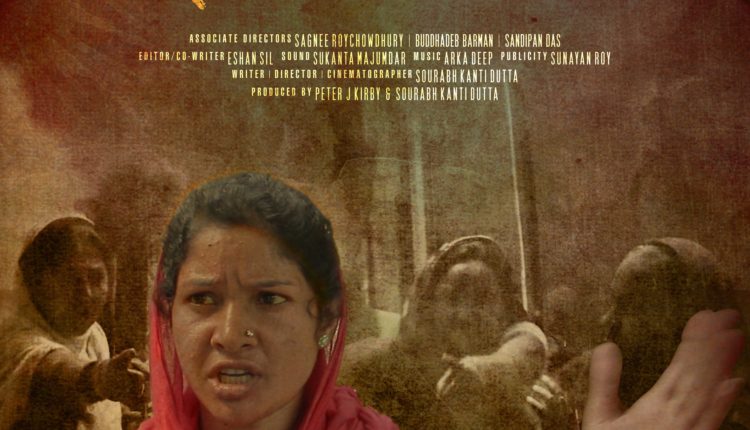 By Shoma A. Chatterji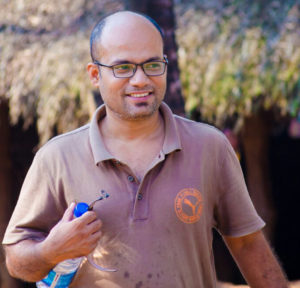 Fatima Khatun was sold to a much older pimp when she was nine, became a mother at twelve and went on to have five more kids. Forced into sex work, today Fatima is a crusader spearheading a movement to eliminate the 'custom' of forcing girls into prostitution in her Nat community residing in Forbesganj and Arariya area of Bihar.
Director Saurabh Kanti Dutta faced many obstacles while making the film but thanks to the help of Fatima herself, he managed to finish it. Fatima now fights to free the girls trafficked into the red-light areas of Forbesganj on the Indo-Nepal border area. She also tries desperately to prevent her OWN children going into the sex trade.
Fatima divorced her first husband and as we follow her personal ups and downs- falling in love again, trying to start a new family, we find out more about why she chose to fight against the abuse and exploitation that have become systemic in her community. Despite police corruption and community ties hampering her efforts, Fatima appears to be rewarded both as an activist and in her personal life. But there is also resentment against her activities that sometimes  overwhelms Fatima
Nat Purwa, a small village in Uttar Pradesh, is about a two-hour drive from capital Lucknow. In the morning, dozens of young children wearing tattered clothes trot along its dusty streets. It is hard not to notice their big, round, undernourished bellies. The Nat happens to be one of the Denotified Nomadic Tribes (DNTs) that the British administration once branded as "born criminals". However, they continue to face systemic injustice from other communities and environments that they live in. It is said to be one of the reasons to have led to the practice of intergenerational prostitution in communities, including Nat, with the families or even the husbands forcing young women into prostitution. It is a vicious cycle that Fatima and others are trying hard to break.
Director Dutta, who had earlier made the documentary I Am Bonnie on a transgender sports person whose life and career went downhill when his family and the rest discovered his sexual orientation, discovered Fatima when he was studying intergenerational prostitution in another community in Delhi. An activist directed him to Fatima, who was not afraid to talk about her experiences. Despite the obvious pain when she narrates terrible stories of a lost childhood, Fatima turns out to be a very strong and powerful woman who refuses to bend under pressure and is determined to fight it out and save as many girls as she can from this violation of human rights. "I never experienced a mother's love all my life though I did have a mother and it was my grandmother who took care of me," she reminisces, sadly.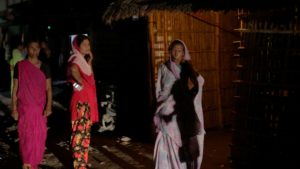 "It was very challenging in the beginning. When I was shooting, people would either leave or raise objections. My only access to these places was Fatima. Wherever she went, I could capture that zone. Over the years, she has rescued several women," says Dutta. The tragedy of Fatima as the film narrates and shows is that she faces the maximum opposition from her own community who labels her a "trafficker" and tries to push her out of the neighbourhood.
In Fatima's words- 'I have often seen the girls shedding tears silently…they could not even cry aloud.' To which Dutta adds, "Our film tells the victims' stories from their perspective, about how they got trapped in this social and economic exploitation against their will. With our access to Fatima, her family and her associates, we were able to highlight and expose the realities of the sex trade in India in one of its least-known pockets."
Fatima was screened at the recent 53rd International Film Festival at Goa, where she said in a conversation during 'Table Talk' session: "My struggle is against the system and deeply entrenched nexus of pimps, family members and corrupt officials that keep the practice alive in the region."
It also featured in the long documentary competition category at the 14th International Documentary and Short Film Festival of Kerala (IDSFFK), as also at the 9th Kolkata People's Film Festival held in Kolkata recently. The actors in the film are real life characters belonging to the Nat community.
 Trans World Features