By N. Lothungbeni Humtsoe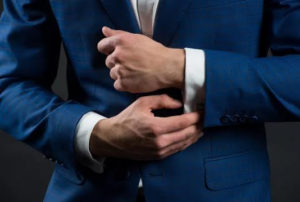 Did you know that your clothes have a way of communication before you initiate a conversation with anyone? A study has found that first impressions (that last for a very long time) about your personality, confidence, trustworthiness and credibility are formed in under a few milliseconds through your dressing, grooming, body language and etiquette.
The question is, "can you convey 'power' through your overall presence and "how to convey it?" If you don't pay attention to the way you dress, groom or carry yourself and look less presentable, then others can read you as a careless or under-confident individual.
While, mindful dressing, grooming and overall presence can help you create power, credibility and command.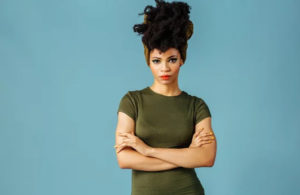 If you ask what does it mean to convey 'power'? – Samira Gupta, an Image Consultant says, "To convey power is to command the room with your presence, establish your credibility and authority, and connect with others and Inspire them. All of this can happen in the minds of others within a few seconds as 'first impressions' followed by a 'lasting perception' through consistent professional dressing, grooming, body language and etiquette!"
To create an impeccable presence that leaves its impact wherever you go, Samira shares tips that will help you demonstrate the power outlined: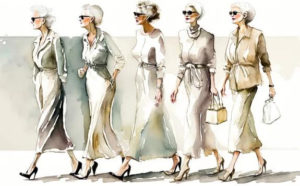 Always opt for a Tailored fit: Purchasing clothes off the rack or buying ready-made garments, may be easy and less time-consuming but they are not made to fit the size and shape of your body. They are made on standard scales and sizes which may not flatter your body. Instead, choose to get your clothes tailored to your size and body shape. Additional tip: Good quality fabric and inner lining add to your power.
Colours: Colours play a vital role in sending messages! They create a subconscious effect on the viewer. Ever wondered why bankers always wear blues? Because blue is the colour of trust! Different colours convey different significance, for example, navy blue is the colour of trust and integrity – You can choose to wear navy blue suits or power blue shirts under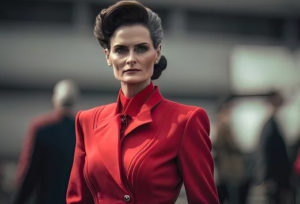 your darker-coloured suits.
Black is the colour of authority, power and grace – Choose it sparingly, especially in places you want to create 'that' impact Charcoal grey is the colour of strength, character and efficiency – This is a good option for team vision meetings, conveying difficult messages and even everyday office wear. Additional tip: The rule of shirts for men and tops for ladies in any professional setting is to wear pastel shades such as soft pink, powder blue, lemon yellow and the like because the lighter the colour, the more formal it becomes!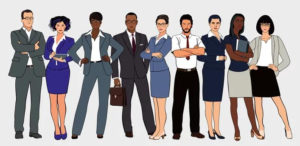 Accessorise Professionally: The formal wear rule is to opt for darker-coloured suits such as black, navy blue and charcoal grey. All dark colours can make your outfit a little boring! Hence, in order to enhance the overall look, you can add an attractive element, or as we call it 'the statement piece'.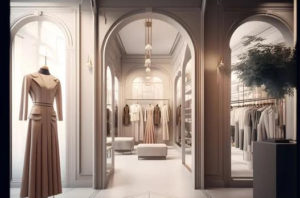 The statement piece can be a printed vibrant tie or a pocket square. For women, you can add a coloured, printed scarf matching your outfit or go contrast. A solid structured bag can also add to the look. Additional tip: Match your belt and shoes in colour and texture (ie. A brown leather belt should be paired with the same brown leather laced shoes).
Self-awareness: You may wear a power suit and still not be able to convey power! This is because power is a function of the mind, if you don't feel it, you cannot demonstrate it. Hence, it's vital to seek help or create awareness of the ways you can feel powerful.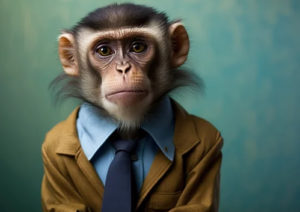 Manage your body language: Take your space, stand in a straight posture, distribute equal weight on both your feet and keep the chin parallel to the ground and your hands by your side. Gentle eye contact with everyone you interact with is a game changer to building a connection and influence. While you want to convey power, smile a little to also provide comfort and create a safe space for those around you.
Professional Etiquette: Good manners and etiquette are the signs of a kind heart. They are the way to convey 'respect'. This is a reminder to use the 3 magical words – sorry, thank you and please, appreciate and Acknowledge others through verbal communication, and communicate politely and assertively. (IANSlife)