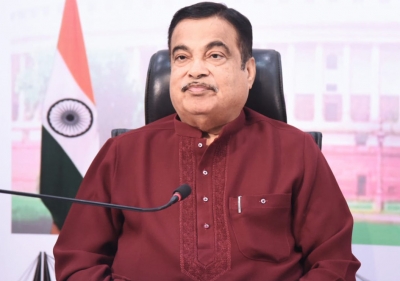 Nagpur, March 21:
 Union Minister Nitin Gadkari has been targeted for the second time in two months, with calls from alleged mafiosi demanding extortion money, police said here on Tuesday.
The Union Minister's office near the Orange City Hospital here received at least three calls from a person claiming to be Jayesh Poojari – two in the morning and one around noon and they informed the Nagpur police.
According to Deputy Commissioner of Police Rahul Madane, the caller made a demand for Rs 10 crore failing which the Minister could face harm, and now the police have beefed up security around Gadkari's home and offices here.
The call was traced to a Mangaluru-based woman working for an event management company and now the police are trying to ascertain whether she made the call or Poojari.
On January 14, the same person had made a call to Gadkari's office, claiming he was henchman of the mafia don Dawood Ibrahim Kaskar, and demanding a Rs 1 billion payout.
IANS