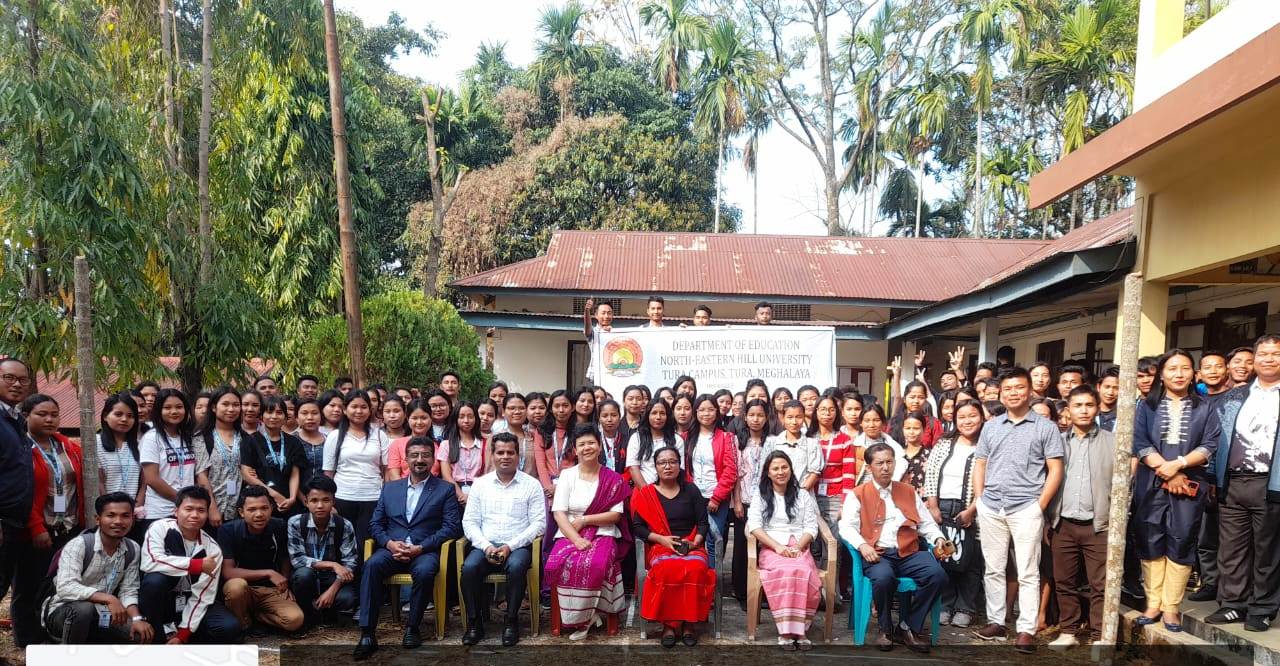 Tura, March 24: Targeting the 6th semester students of the Higher Education Institutions and aligned to the National Education Policy, (NEP) 2020, the Department of Education, NEHU, Tura Campus in collaboration with the Tura Christian College (TCC), organized a Community Extension Programme entitled 'National Education Policy, 2020 and the Roles and Policy of Higher Education and Reforms of Assessment in Higher Education' at the latter's premises recently.
Coordinator of the programme, Prof Nikme S C Momin, speaking on the topic "A Closer Look at the purpose of Assessment in the Indian Context", emphasised the importance of "essential graduate attributes". She encouraged the students and teachers to make learning and assessment continuous comprehensive for a visionary education which would be multidisciplinary, holistic, value based, and skill based.
Dr Binu Mathew, Associate Professor of the Department of Education gave a full meticulous session on a much needed National Testing Agency (NTA) topic entitled 'CUET (PG) 2023- Opportunities and Challenges.' Challenges concerning unappealing picture of Meghalaya's Garo Hills region was deliberated with a positive picture of manifold benefits as well as opportunities the CUET offers.
Dr Tilok Thakuria, HOD, Department of History & Archaeology likewise interacted on the topic "Dream Job" and encouraged the students to be goal oriented and work hard to reach their goals amidst the reforms in the assessment techniques of the Indian education system.