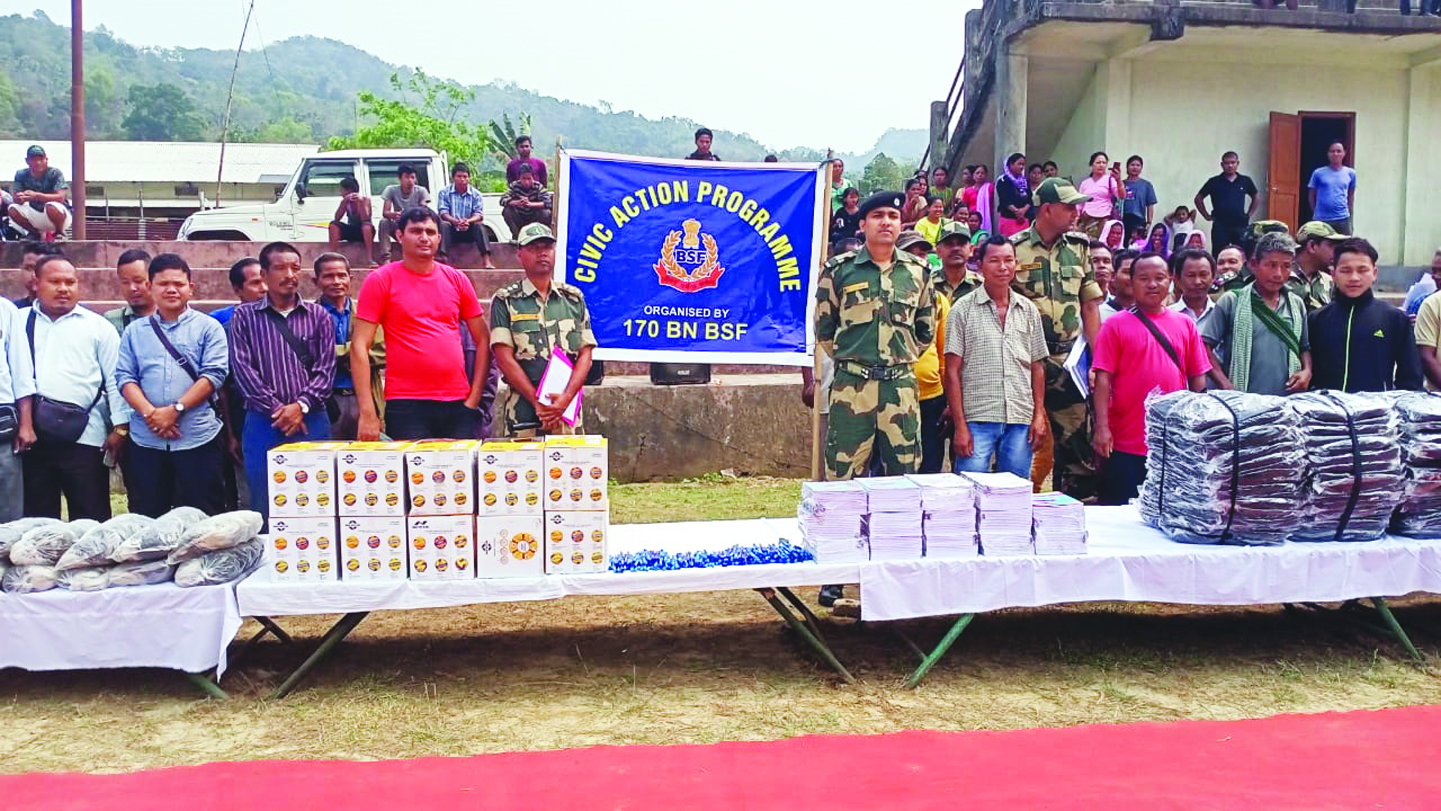 Our Bureau
SHILLONG/BAGHMARA, March 25: Village locals in South West Khasi Hills and South Garo Hills on Saturday benefitted from BSF Meghalaya Frontier's ongoing civic action programme.
In South West Khasi Hills, the BSF organised a free medical camp at Mahadev High School, which was attended by a large number of villagers.
"During the camp a large number of villagers were medically examined by experienced doctors of BSF and given free medicines," a statement in this regard said.
Apart from the medical camp, stationery items, sports items and other essential household items were also distributed among the villagers.
Civic action programmes were also organised by the BSF at bordering villages of Karaigora, Chikanbari and Bholabeta, during which utensils, sports items, computers etc were distributed among the villagers.
"The helping hand extended by BSF was hugely appreciated by the local population and they expressed their happiness and gratitude towards the candid gesture exhibited by BSF," the statement said.
Meanwhile, in South Garo Hills, the BSF Meghalaya, as part of its civic action programme, organised a medical camp at Mahadeo village, which is close to the international border.
The programme was attended by at least 200 residents from the villages of Kanai, Maheshkola, Ganganagar, Bagli, Nikora, Patlaban, Karaibari and Mahadeo, which comprised the Nokmas as well as teachers and students from local schools.
As part of the programme, a medical camp was also organised.
Some of the items distributed among the villagers include stationery products, plastic chairs, sports items, CGI sheets, sintex water tanks, free medicines, etc.