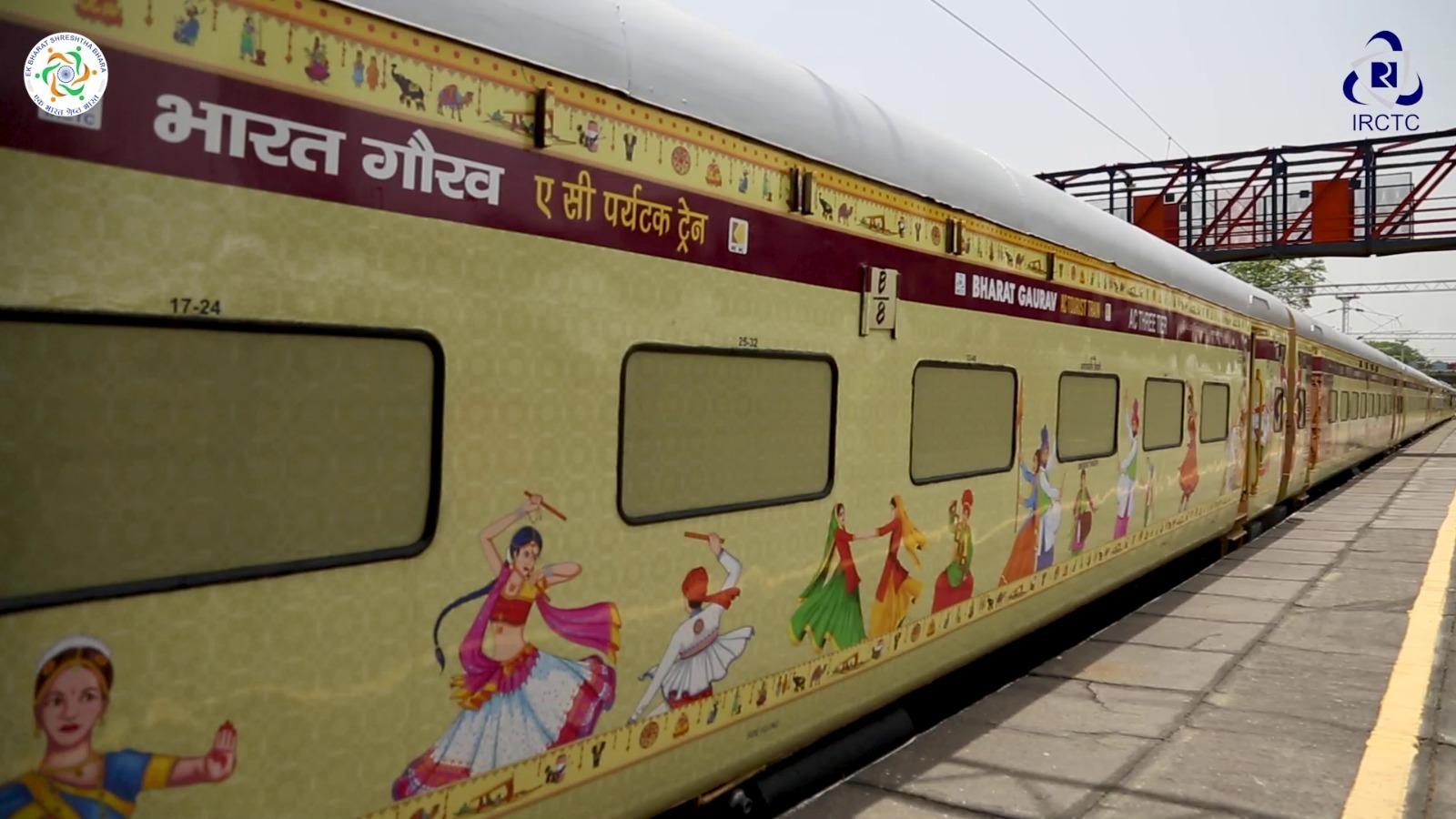 Guwahati, March 30: IRCTC and NF Railway will operate its first Bharat Gaurav train from Upper Assam's Dibrugarh on May 27, 2023, covering popular religious tourist circuits such as Vaishnodevi, Ayodhya, Prayagraj and Varanasi.
Passengers can board and deboard in stations at Dibrugarh, Simaluguri, Mariani, Dimapur, Lumding, Guwahati, Rangiya, New Bongaigaon, New Coochbehar, New Jalpaiguri, Katihar, Barauni Junction, Hajipur and Sonpur.
Spanning over 10 nights and 11 days, the first stop of this train will be at Katra where tourists will visit Mata Vaishnodevi Temple. This train will further depart for Ayodhya where tourists will visit Ram Janma Bhoomi, Hanumangarhi followed by Aarati at Sarayu River.
The next destination to follow is Prayagraj where tourists will visit the sacred place Triveni Sangam and Alopi Devi Temple.
The next halt for the train will be at Varanasi where tourists will visit Ganga Aarti and Kashi Vishwanath Temple besides other pilgrimage places.
"Tourists will be provided with meals onboard and packaged drinking water during the train journey. Cleanliness of the coaches and hygiene in the toilets will be taken care of by dedicated on-board housekeeping staff," an official statement issued here said.
"Unarmed security guards will also be deployed in every coach to ensure that the passenger belongings are kept safe and no unauthorised passenger boards the special tourist train. Every coach will also have dedicated escorts to cater to every need of the passengers," it said.
Dedicated coaches/buses will be provided to the tourists for off-board transfers and sightseeing and they will be escorted by tour escorts throughout the trip.