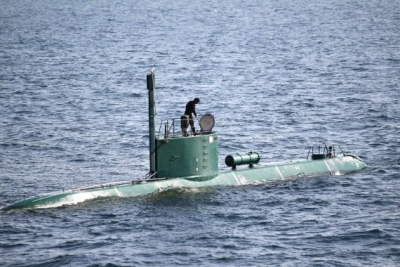 Shillong, April 9: The United States Navy announced that it had sent a guided submarine with the ability to transport up to 154 Tomahawk missiles to the Middle East as tensions between Israel and Iran continue to rise.
As per reports, senior western intelligence officials said that the Iranian Revolutionary Guards Aerospace Force was preparing a drone attack against Israeli-owned civilian merchant ships travelling in the Persian Gulf and the Arabian Sea. This information came from the US military and Israeli intelligence agencies.
Iran and Israel are bitter adversaries who have been waging a 'shadow war' in recent years by secretly attacking one other's property, infrastructure, and citizens.
Israel has long seen Iran as its worst enemy due to Iranian calls for the destruction of Israel, support for militant anti-Israel organisations like Hezbollah, and Iran's nuclear programme.
Iran denies the accusation that it is working on developing nuclear weapons, which is made by Israel and Western nations.
"On Friday, a nuclear-powered submarine located in Kings Bay, Georgia, traversed the Suez Canal. It is sent to the US 5th Fleet to help maintain regional maritime security and stability", according to Cmdr. Timothy Hawkins, a spokesperson for the 5th Fleet located in the Gulf nation of Bahrain. It is equipped to carry up to 154 Tomahawk land-attack cruise missiles.
The US 5th Fleet had informed Israel's military establishment of an impending Iranian threat against Israeli ships and stated that the Guards were prepared to launch an attack.
Israeli ships were instructed to deactivate their transponders and cruise as closely as they could to Oman's coastline.