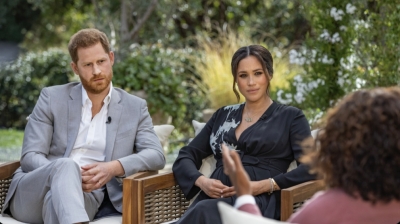 Shillong, May 18: The royal couple were plainly nervous throughout the brief trip, according to the New York City Indian origin cab driver who drove Prince Harry and his wife Meghan Markle for around 10 minutes on Tuesday while they were being pursued by photographers.
Sukhcharn Singh claimed to have picked up the pair at a neighbourhood police station in Midtown Manhattan as two cars were pursuing them.
After attending an awards event in New York, Prince Harry, his wife Meghan, and her mother got into a "near catastrophic" automobile chase with press photographers.
Several cars with blacked-out windows were involved in the incident, and "a ring of highly aggressive paparazzi" were driving recklessly and endangering the lives of the couple.
According to a statement from their spokeswoman, the pair was subjected to a "relentless pursuit" for more than two hours.
Singh, who saw some of the commotion, did not, however, describe his journey as a perilous paparazzi pursuit.