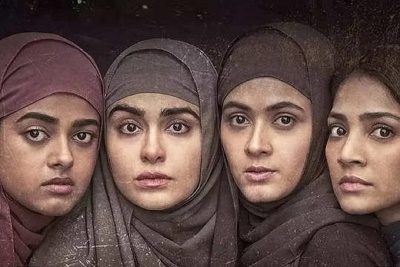 Shillong, May 19: Starring Adah Sharma, The Kerala Story at the box office is currently on pace to make Rs 200 crore.
The movie has succeeded in being the second-highest grossing Hindi film of 2023 despite a number of controversies. The contentious and delicate subject of Sudipto Sen's film has generated a lot of buzz. The movie's box office take did, however, slightly decline on May 18. Even so, it still managed to bring in a staggering Rs 171 crore domestically.
The Kerala Story was released on May 5 in the midst of all the controversy surrounding it. Since then, it has been an unstoppable box office force. Its box office performance was unaltered even after multiple controversies.
The Kerala Story was able to surpass Rs 150 crore in box office receipts on May 16. Early projections indicated that the movie saw a significant decline on Day 14, May 18. It is said to have brought in Rs 6.50 crore at the box office. As a result, The Kerala Story has earned a total of Rs 171.09 crore. On May 18, the occupancy rate for Hindi was 19.57% overall.
Adah Sharma's portrayal of a Hindu woman from Kerala is the focus of The Kerala Story. She is transferred to Syria, where she is coerced into joining the ISIS terrorist organisation after being brainwashed to accept Islam. There, she suffers torment. The movie is produced by Vipul Amrutlal Shah and directed by Sudipto Sen.