By Victoria Puchal Terol
In recent years, a series of publications, anthologies and documentaries have revived the figure of the 19th century English woman traveller. On screen we can also see their lives adapted to neo-Victorian fictional characters.
Generally, these protagonists are described as "rebellious", "intrepid", "ambitious", "brave", "queens" or even "adventurous". Their lives serve as inspiration for today's screenwriters and artists who, for some reason, are eager to show us a different version of women's history. For many, their stories are inspiring; for others, almost implausible. Weren't Victorian women very repressed?
In general, the writings of these travellers reflect the experiences of women writers from a variety of backgrounds and social classes, although they tend to depict the experiences of the wealthy. This is due to the availability of these texts and the imprint these women have left on historiographical archives and on ourselves.
It is important to remember that our interpretations of their travels and experiences can be influenced by cultural and social bias, so it is necessary to take some distance when reading travel accounts written by nineteenth-century women. When we read their works, we are looking into the experiences and inner world of "one" woman, undeniably conditioned by her environment, her culture and her own history.
Victorian Travel Writing
During the 19th century, England was part of the British Empire. Travel was not only for pleasure, but also for conquest or exploration. Colonial travel was reserved for men, who had a more active role in spreading the Empire – they had to fight or participate in diplomatic missions abroad.
However, we tend to forget that British women also played a decisive role in this desire for conquest. They often travelled with their husbands, fathers or brothers to try to replicate English society in the colonial settlements. There they would create these nuclear families, surrounded by their sons and daughters, their servants (in the case of the wealthy classes) and their social events.
Of course, many of them also felt the desire to recount their experiences in the first person. These writings aroused much interest and were often published in newspapers and magazines.
We usually distinguish between two types of texts when talking about travel writing in the 19th century: on the one hand, texts of scientific rigour, usually dealing with socio-political issues and with anthropological overtones. On the other hand, lighter and observational texts, perhaps of an anecdotal nature. They reflected an alternative experience and dealt with lifestyle, people and generally mundane subjects.
Those who discover and those who observe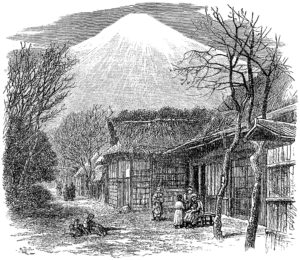 As we can imagine, it was common to classify the writings of women travellers under the latter heading. In Celebrated Women Travellers of the Nineteenth Century (1882), one of the leading anthologies on women travellers of the nineteenth century, the writer William H.D. Adams differentiates between two broad categories of travellers: discoverers and observers.
Discoverers, according to Adams, enter regions previously unknown to civilisation, adding new lands to the maps. Observers, on the other hand, simply follow in the footsteps of their daring predecessors, gathering more accurate information. For Adams, women travellers of the time belonged to the latter category and could not compare with such great names of exploration as David Livingstone, Heinrich Barth, John Franklin or Charles Sturt.
Adams's impression illustrates very well the tendency to dismiss the work of nineteenth-century women travel writers. The gender ideology of the 19th century placed women in the private sphere and made it difficult to see the relationship between women and scientific, political or economic matters. In this way, an infantilised or unserious image of everything produced by women was perpetuated.
Moreover, we must remember that for many women access to "elite culture" was quite limited. Not all of them could receive more than an elementary education, nor did they have the time and resources to develop their interest in science.
"Only a woman"
It is common to read in the introductions to women travellers' texts or in their private correspondence phrases expressing modesty or apology for their "daring" to meddle in male subjects. Many of them exaggerated their womanhood and took care to remind the reader that they were "only" women. Of course, this was merely a device to avoid the censure of their contemporaries.
A notable example is Mary Kingsley who, with a biting sense of humour, described herself in one of her letters:
"I am only one woman and we, although we are great in details and concrete conceptions, are never able to feel devotion for the things I know well enough to be great, namely abstract things".
Similarly, Anna Forbes hides behind her womanhood to avoid being criticised for devoting herself to writing. Forbes describes herself as "a small and very feminine woman" in her Unbeaten Tracks in Islands of the Far East (1887), reminding the reader of her status as a respectable person.
Some of the women writers who travelled earned, with great effort, the respect of their compatriots. One of the best known examples is Isabella Bird, the 19th-century female traveller par excellence.
She was the first woman to be accepted by the prestigious Royal Geographical Society of London in 1891, after trying for many years. Her writing, honest and descriptive, raised suspicions among her readers for often being too explicit (particularly the number of sexual double entendres in her writing is often commented on).
Bird travelled alone, but often had local guides, men who knew the terrain she was exploring. It is not hard to imagine why this might have been uncomfortable for more conservative audiences. In addition to writing, Isabella Bird took photographs of the people she encountered on her travels in Persia, Japan, Korea and Manchuria.
Bird, Forbes and Kingsley are just a few examples that show us that there is not just one "female travel writer": there are as many as we want (and are able) to rescue from oblivion. Hopefully, the adaptations and versions of them that we see in popular culture will help us to feel some curiosity about their lives, which are very real and therefore very possible. (The Conversation)