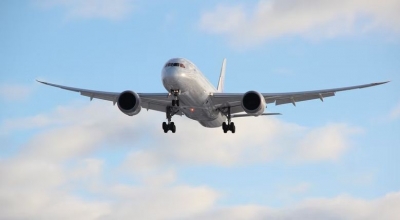 Shillong, May 28: A passenger who opened the emergency exit door on a flight in South Korea has informed the police that he felt suffocated and hurriedly tried to exit the aircraft as it approached landing.
The event happened on a Friday flight operated by Asiana Airlines between the southern island of Jeju and the city of Daegu. Twelve people suffered minor injuries as a result of air rushing into the cabin when the man opened the door. Fortunately, the plane made a secure landing.
The 33-year-old was taken into custody by Daegu police for allegedly breaking aviation security laws. He might receive a 10-year prison term if found guilty.
The passenger told the police that he felt suffocated and wanted to leave the plane right away while being questioned. He had been under stress after lately quitting his job.