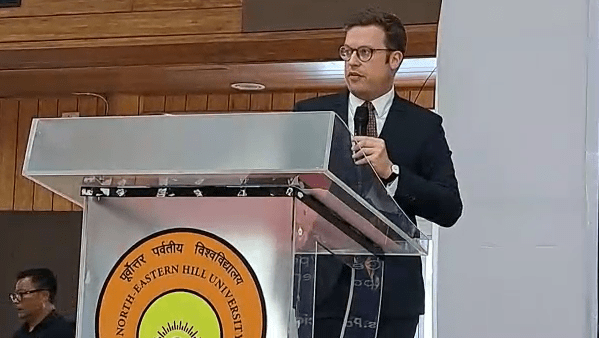 Shillong, May 29: The Member of Parliament (MP) of Germany, Florian Muller has called  for a pro-active cyber security policy at international level.
Speaking at the panel discussion on "Cybersecurity in Comparative Indian and German Contexts"  organised by the office of International Affairs (OIA) in collaboration and support from   Konrad Adenauer Stiftung (KAS), Indian chapter at the Multi-Convention Hall of NEHU here on Monday, Muller said that there was a need to have a common ground at the international level.
According to him, there must be an agreement on what is ok and what needs to be banned in the cyber space adding that there must be an instrument for punishment of rules violation.
While urging upon the need to decentralised digitalisation, the German MP said that if China and USA alone shape digitalisation then cyber space would become a risk area.
According to him, the world now needs dominance with cyberspace.
Stating that India is an economic powerhouse and hotspot of digitalisation, the German MP said that India's achievements are outstanding.
He further stated that humanity should be thankful for the entrepreneurship of Indians.
Muller further observed that the digital milestone of the future would not come only from California.
Resident Representative to India of Konrad Adenauer-Stiftung, New Delhi, Dr. Andrew Haack, NEHU vice chancellor, Prof Prabha Shankar Shukla, The Shillong Times Editor, Patricia Mukhim also spoke on the occasion.