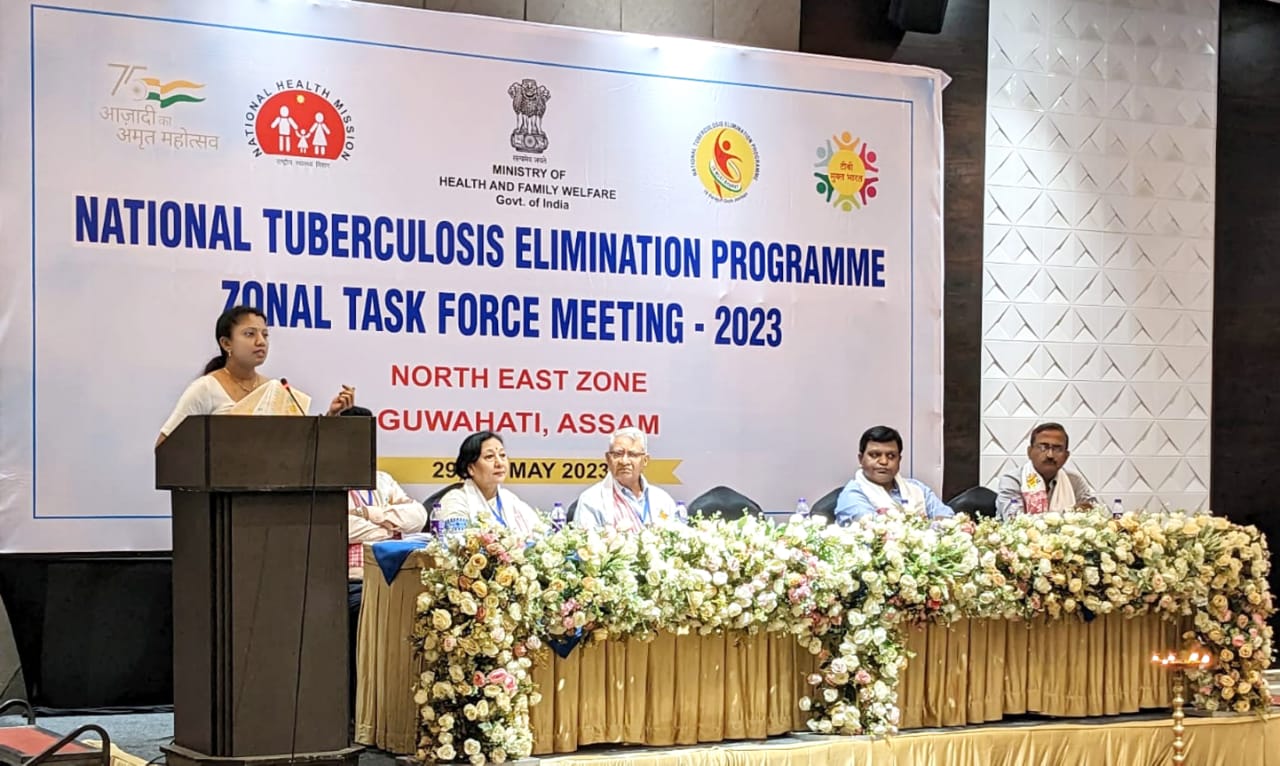 Guwahati, May 29: National Health Mission (NHM) Assam director Dr M. S. Lakshmi Priya on Monday highlighted the role of primary, secondary and tertiary care health institutions in increasing tuberculosis (TB) case notification and implementing the TB Preventive Therapy (TPT) extensively towards a "TB-free Assam".
Addressing the zonal task force meeting of the National TB Elimination Programme (NTEP) for medical colleges in the North East Region here on Monday, Lakshmi Priya said that special measures have been taken by NHM Assam for increasing TB notification from primary, secondary and tertiary health institutions in the state.
NHM Assam, through its community-based approach, is actively working for building capacity of the caregivers at all levels, including providing support for community-based research to add value for the policies towards achieving our TB Free India target by 2025.
It is noteworthy that in comparison to 38,097 notified TB patients in the year 2021, Assam has been able to achieve 47984 TB cases notified and treated in 2022.
In 2023, the state is targeting to notify and treat more than 60,000 TB cases.
State-of-the-art diagnostic tools for TB diagnosis namely TrueNaat/CBNAAT is currently available in all the district hospitals and most of the block level health facilities of the state.
The intermediate reference laboratory (IRL) has been actively operationalised at Guwahati Medical College Hospital (GMCH) for most of the latest diagnostic methods of TB detection free of cost.
Advanced TB cases can be detected and proper management through medicines can be done at the centre.
The NHM mission director appealed to the people to come forward and avail the diagnosis and treatment facilities regarding TB which are available at all levels of health institutions in the state.