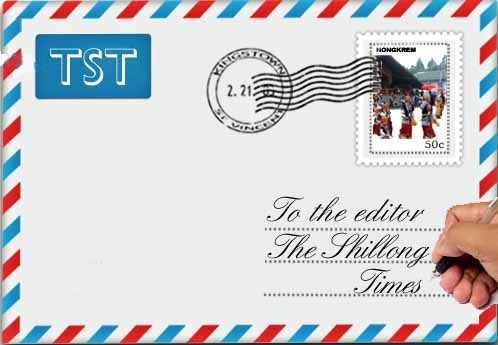 Editor,
 Every self-respecting citizen is aghast at the on-going inexorable and arbitrary raids and routine summons of the prominent opposition parties by the Enforcement Directorate  (ED),CBI, IT, EC and other constitutional bodies for queries for hours on end, thus, unnecessarily harassing them ad infinitum! 0f late, the  general secretary of  AITMC  Abhishek Banerjee was grilled by the ED for a marathon nine (9) hours ,and at the end of queries, Banerjee quipped, 'Waste of time!'
Even the gullible commoners are reading between the lines the wanton arbitrary sweeping actions of the above constitutional bodies which are indulging in the insidious exercises at the  behest of the powers that be by abundantly harassing the political adversaries of the  BJP. The unfortunate victims must be spending sleepless nights! No wonder the incumbent Chief of the Enforcement Department Sanjay Kumar Mishra, who was appointed in 2018 for a spell of two years only had the blessing of a third extension and this is anybody's guess why he has been reappointed. Either way, the grapevine has it that Mishra is an admirer of BJP's ideology.
Paradoxically, many BJP leaders such as the Chief Minister of our nearest  state of Assam is accused of water scam, Suvendu Adhikari in Saradha scam and many others are all walking scot free. The  ED is turning a blind eye on such gargantuan misdemeanors.  Hence, these constitutional bodies are making themselves a laughing stock for the law abiding citizens,
 Yours etc,
Jerome K Diengdoh,
Shillong-2
Nagas more foresighted than Khasi-Jaintia, Garos
Editor,
Nagaland attained statehood on December 1, 963; Meghalaya, on January 21, 1972. The Nagaland Government reserved 80% of posts for their Scheduled Tribes comprising the Nagas, Cacharis, Garos, Kukis, and Mikirs. Till date we have not heard of any inter- tribal dispute on the matter. The Government of Meghalaya reserved 40% of posts for the Khasi-Pnars, 40% for the Garos, and 5% for other Scheduled Tribes of Meghalaya. For this the Government currently has to handle a matter that is a very hot potato.
Yours etc
Pyrtuh
Shillong-14
Education system requires complete overhaul
Editor,
I winced in agonising emotional pain reading the report: "Cry for revamp of education sector after poor results," (ST May 27, 2023). How often have we read headlines to this effect year after year? Shouldn't we have rectified all the malaise that plagues the education system by now! We are a small state and students taking the school examinations are very small in number. Now should there be any excuse for the neglect of our school education? It's a shame that we cannot get our act together and put our students first!  And the reasons given by the MLA reflects not just his own inadequacy, but the government's too. I cannot accept the government's lethargic approach and, here again, let one and all exercise their 'Duty of Care' to shame and disgrace the government into placing education as top priority. Let's all show our deep, deep anger, because it's the angry person who can bring about a change! If Gandhi wasn't angry and humiliated at being kicked out of the railway compartment, he wouldn't have taken a turn in his life, I believe.
The MLA gives examples of the poor performance of Garo Hills, lamenting ill-equipped infrastructure, inadequate teacher training and insufficient training institutes. And when he points a finger saying, "If the authorities are not serious, how can the students get proper education…" made me double up in loud and unrestrained laughter! I'm struggling to continue this letter because hysterical laughter has gripped me, so let me end with two suggestions.
1) His request to the CM for a streamlined education sector be aggressively pursued. (I'm available to have a no holds barred, even hitting below the belt, preliminary meeting with the MLA, for his presentation to the CM!
2) How wonderful it would be that a student exchange programme be initiated for all school going children/grandchildren of bureaucrats, politicians and implementers of educational policies/plans for at least a period of one month to these far-flung schools that lack all what the MLA mentions. I'd rather it was three months!
There has to be a turning point in our school education where the culture and ethos from the humble teachers to Principals/Heads, from officers to politicians to genuinely work with an unmatched excitement, enthusiasm,  passion and dedication. This student exchange might move the conscience of the educators and accountability  will be their watchword.
Yours etc.,
Kevin Phillips
Shillong – 19