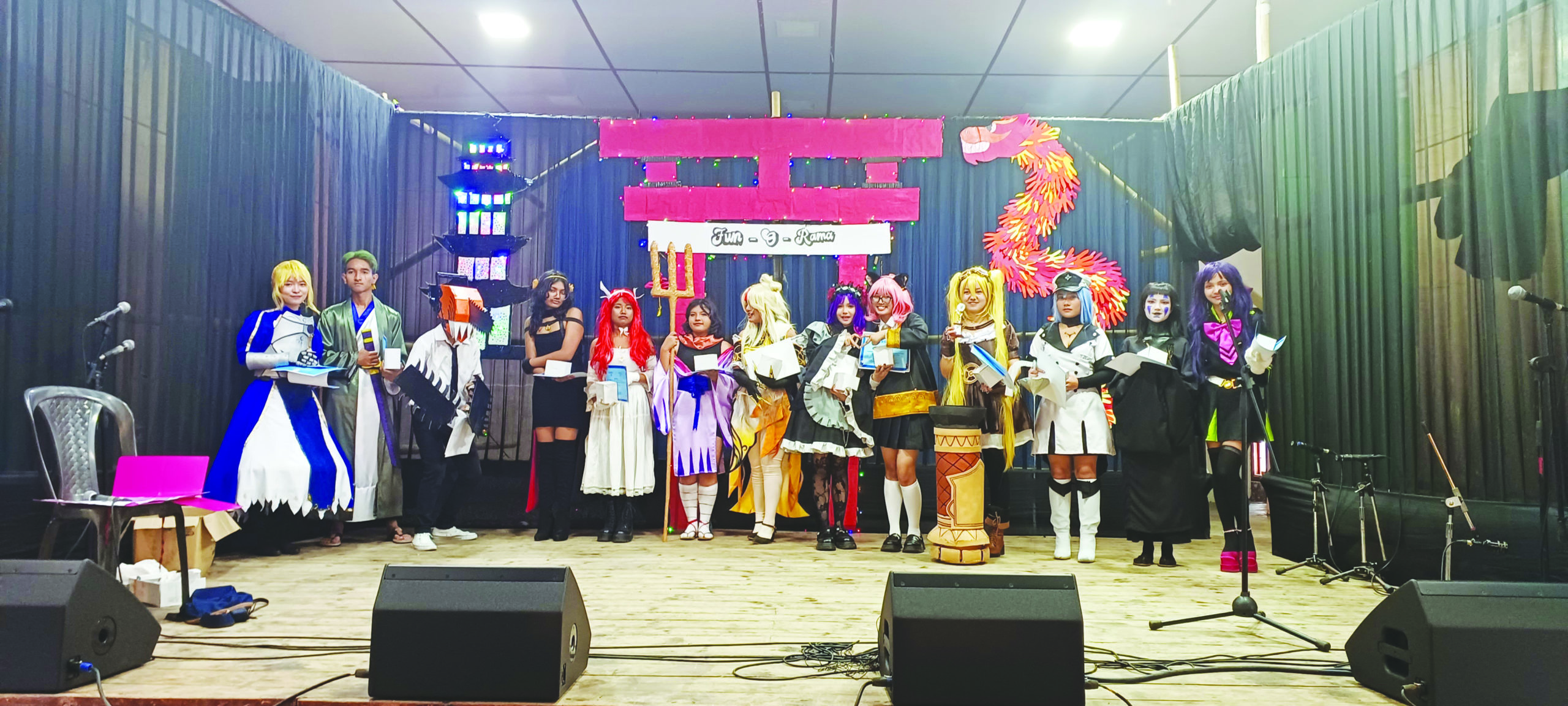 SHILLONG, May 29: Martin Luther Christian University (MLCU) organised its first-ever Intercollegiate Fest 'Fun-O-Rama' at Anton Hall, Laitumkhrah, here on Monday. The event was a collaborative effort between the office of the Dean of Students and various departments of the university, and aimed to provide a vibrant platform for students from diverse institutions to gather, interact, and establish valuable networks.
Registrar of MLCU Dr Iwamon WJ Laloo welcomed the attendees of the intercollegiate fest.
Faculty member of the School of Language and Literary Studies at MLCU, Dr Lalnunsanga Ralte delivered an engaging speech on Graphic Culture, celebrating the youth's interest in trends such as anime and cosplay, captivating the audience with his insightful perspectives.
One of the highlights of the fest was the Cosplay Competition, which took centre stage and saw the participation of 15 talented individuals representing different educational institutions in Shillong.
Ambika Burathoki from Global Open University was the winner. GophikaBurathoki from IGNOU secured the 2nd prize, while Alex Zou Sangma from St. Anthony's Higher Secondary School took home the 3rd prize. Other noteworthy category prizes were also awarded, including the Best Performance (Silky Th from Lady Keane School), Best Craftsmanship (Zura Niang from NEHU), and the People's Choice award (Latifah from St. Margaret's Higher Secondary School, Shillong).
The Cosplay Competition was evaluated by Garry N Syiem and Donald Khumlo, distinguished members of Abyssal Scar Cosplay, who have represented India at the renowned Pop Culture Hiroshima event in Japan.
In addition to the exciting cosplay competition, various departments of MLCU exhibited their respective topics of interaction based on the courses offered by each department. These engaging stalls provided visitors with an opportunity to explore and gain knowledge about different subjects and academic disciplines.
The Intercollegiate Fest witnessed an impressive turnout, with enthusiastic participation from students of both MLCU and other educational institutions, as well as members of the general public.