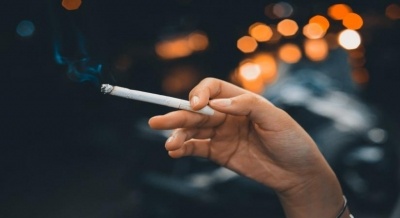 New Delhi, May 31:
A survey by Vallabhbhai Patel Chest Institute here has revealed that Class 10 pass students were the highest in numbers among the consumers of tobacco products.
The institute stated on Wednesday that it had received a total of 71,39,473 IVR calls this year until April 30, based on which this conclusion was reached.
On Wednesday, the institute observed World No Tobacco Day and presented this data.
"Out of the total number of IVR calls received by this center this year until April 30, 20,43,227 calls were counselled, including 9,96,302 inbound calls, 26,80,657 outbound calls, and 3,91,160 registered by the call center. A total of 1,56,644 individuals have successfully given up tobacco use," it said.
The institute further stated that the statistics revealed that most of these calls originated from Uttar Pradesh, with a total of 1,23,508 calls.
The data also indicates that males make up the highest percentage at 98 per cent, followed by transgender individuals at 5 per cent of the total population, while females comprise the lowest percentage.
Among the consumers of tobacco, the highest number is 1,74,097 individuals who have passed their Class 10 exam.
The National Tobacco Cessation Service (NTQLS) was initially established in a single room with sic counsellor stations, and it was expanded in 2020 by then Union Minister of State for Health, Ashwini Kumar Choubey.
IANS