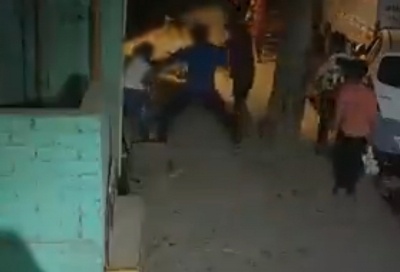 Shillong, May 31: The 20-year-old Sahil Khan, who murdered a 16-year-old girl, was observed roaming around the scene of the crime in Delhi's Shahabad Dairy area for almost 30 minutes after the incident.
The police also stated that he was observed sitting in a nearby park for a while carrying the knife he had used in the murder. Sahil went to Rithala to dispose of the knife after relaxing at the park. He reportedly flung it into a forest area before turning off his phone, according to the police.
According to the police, Sahil then travelled by e-rickshaw to Samaypur Badli, where he spent the night close to a metro stop. Sahil travelled from Samaypur Badli to Anand Vihar the following morning, where he boarded a bus bound for Bulandshahr. Sahil was on guard and even changed buses on his route, according to the police, fearing arrest.
This information was made public the day after the Delhi police claimed that Sahil Khan had displayed no remorse when he was apprehended in Bulandshahr, Uttar Pradesh, on Monday. He beat the minor with a slab after stabbing her more than 20 times.
The fact that Sahil purchased the murder weapon from Haridwar roughly 15 days prior suggests that the crime was planned rather than carried out in the heat of the moment, according to the Delhi Police.