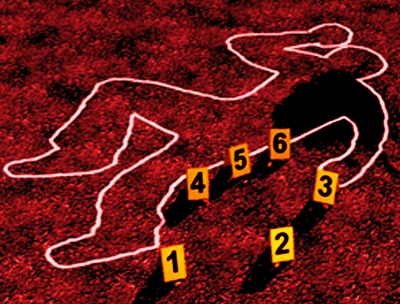 Shillong, September 3: In the Jamia Nagar area of Delhi, the police apprehended a minor in connection with the murder of a 28-year-old private tutor.
The minor confessed to the crime, alleging that he took the extreme step because Waseem had been sexually assaulting him for an extended period. Adding a disturbing dimension to the case, the minor claimed that Waseem had recorded these assaults and used the videos to blackmail him.
As per India Today, on August 30, the police received a distress call and subsequently discovered Waseem's lifeless body. It bore evidence of deep-cut injuries to the neck. Notably, the property where the body was found belonged to Waseem's father and had remained vacant for a period. Meanwhile, the victim had been residing with his family in Zakir Nagar.
Prompted by the evidence and investigations, the police registered a murder case at the Jamia Nagar police station and launched a thorough inquiry. Through diligent surveillance, they successfully identified the minor as the primary suspect.
According to a police statement, Waseem had subjected the minor to multiple instances of sexual assault. "The deceased had captured video evidence of the juvenile and used it as a means to coerce compliance. On August 30, at approximately 11:30 am, Waseem summoned the juvenile for another instance of sexual assault," the police statement revealed.
Driven to desperation by the repeated assaults and threats, the minor resorted to a sharp paper cutter to end Waseem's life. In addition to this, the police recovered Waseem's mobile phone, along with the clothes and shoes worn by the minor at the time of the incident, as crucial pieces of evidence in the case.