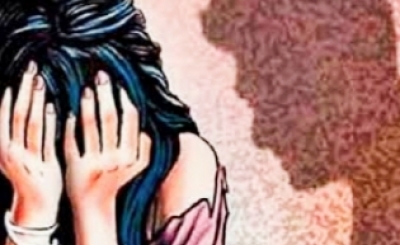 Shillong, September 2: A shocking incident unfolded in Rajasthan's Pratapgarh district as a woman was paraded naked, and it came to public attention after a video of the incident surfaced on social media.
As per IANS, this distressing event occurred in Nichalkota village within the district. Both the victim and the accused are from a tribal community, as confirmed by officials on Friday. The accused in this case are identified as the victim's former father-in-law and his family members.
Upon receiving the information, the Superintendent of Police (SP), along with the Deputy SP and other law enforcement officers, swiftly arrived at the scene to address the situation.
SP Amit Kumar confirmed the registration of an FIR (First Information Report) and the formation of six teams tasked with apprehending the accused.
In response to the incident, the state government has taken immediate action. The Director General of Police (DGP), Umesh Mishra, and ADG Crime Dinesh M.N. have been instructed to visit Pratapgarh and ensure prompt measures are taken.
The DGP has directed the police to expedite the arrest of the individuals responsible.
Deputy Leader of Opposition, Satish Poonia, expressed his deep concern over the incident, stating, "Soul trembles after watching the video of misbehavior with a tribal woman in Pratapgarh. The morale of the criminals is so high that they are openly making videos of the crime."
Poonia urged the state government to impose severe penalties on the culprits, aiming to instill fear in the minds of potential wrongdoers.