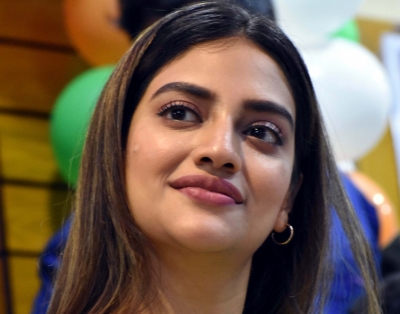 Shillong, September 12: Nusrat Jahan, the former actor turned politician and a Lok Sabha member representing the Basirhat constituency in West Bengal's North 24 Parganas district, appeared at the Enforcement Directorate (ED) office for questioning regarding her previous role as a director in a controversial financial entity.
As per IANS, this entity had reportedly deceived senior citizens by promising them affordable residential flats but swindled them out of crores of rupees.
Scheduled to be present at the ED's office in the central government complex in Salt Lake, just north of Kolkata, at 11 am on Tuesday, Nusrat Jahan arrived around 10.50 a.m. with a bundle of documents. She declined to respond to queries from the awaiting media.
Another actress and director of the same entity, '7 Sense Infrastructure Private Limited,' Ruplekha Mitra, is set to appear at the ED office with supporting documents on Wednesday.
Sources indicate that an ED team arrived at the CGO complex office nearly an hour prior to Jahan's scheduled arrival and has prepared a three-page questionnaire for her interrogation. The ED has already filed an enforcement case information report (ECIR) in connection with this matter.
Complaints lodged with the ED allege that the corporate entity collected substantial sums from investors under the guise of providing affordable residential flats within four years. However, the investors never received the promised flats, while the directors of the entity, including Nusrat Jahan, are said to have used the funds to construct their own apartments.
In response to media coverage in early August, Nusrat Jahan asserted that she had resigned from the corporate entity in March 2017 and claimed to have taken a loan of approximately Rs 1.16 crore from the entity, which she repaid, including interest, totaling over Rs 1.40 crore in March 2017.