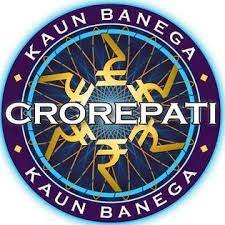 Shillong, September 18: In an upcoming episode of 'Kaun Banega Crorepati' Season 15, another contestant is set to face the Rs 7 crore question. A new promo released by Sony TV features megastar Amitabh Bachchan generously offering his jacket to a chilly contestant on the quiz-reality show.
As per IANS, in the video, a male contestant seated on the hot seat expresses, "bahut thand lag rahi hai mujhko" (I'm feeling very cold). Responding to his complaint, Big B kindly instructs the crew members, "jacket jo pehen kar aaye hai ham, wo de do" (Give him the jacket we brought). The 'Sholay' actor then assists the contestant in donning his white and black printed jacket, stating, "Ye to ab aapka ho gaya hai" (Now it's yours). The surprised contestant replies, "sach me sir" (Really, sir?).
Big B proceeds to present him with the 16th question for Rs 7 crore, to which the contestant hesitates, saying, "Sure nahi hu sir, darr bhi lag raha hai" (I'm not sure, sir, and I'm also scared).
In a second promo, the contestant becomes emotional, crying loudly and falling at the actor's feet. Amitabh Bachchan hugs the contestant tightly, and we hear Big B's voiceover: "Yun hi nahi umad aate hain jazbaat, wajah jaroor hoti hai bataunga aapko" (Emotions surge for a reason, and I will tell you why). The contestant is then shown attempting the 16th question for Rs 7 crore.
The video is captioned: "Umad aaye contestant ke jazbaat, jab woh karenge saamna Rs 7 crore ke sawaal ka! Dekhiye #KaunBanegaCrorepati, Budhvaar-Guruvaar raat 9 baje, sirf #SonyEntertainmentTelevision par" (Witness the emotions of the contestant as they face the Rs 7 crore question on 'Kaun Banega Crorepati,' Wednesday to Thursday at 9 PM, only on #SonyEntertainmentTelevision).
Previously, the show saw its first crorepati in Jaskaran Singh, a resident of Khalra, Punjab, a small village near the Indian border. However, after winning Rs one crore, Jaskaran decided to quit the game when confronted with the Rs 7 crore question. Big B commended his courageous decision.
The Rs 7 crore question was: According to the Padma Purana, which king had to live as a tiger for a hundred years due to a deer's curse? The options provided were- Kshemadhurti, Dharmadatta, Mitadhvaja, and Prabhanjana. The correct answer was 'Prabhanjana'.