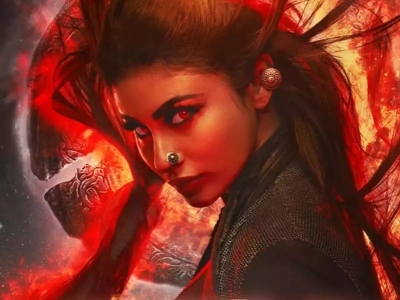 Shillong, September 18: Actress Mouni Roy, who is eagerly anticipating the release of her debut streaming series 'Sultan of Delhi,' is thrilled about her highly stylized character that involved donning over 200 outfits and experimenting extensively with her hair.
As per IANS, in the series, Mouni embraces a retro vibe with classic and elegant dresses, along with distinct hairstyles. 'Sultan Of Delhi,' based on Arnab Ray's book 'Sultan of Delhi: Ascension,' is a grand mass entertainer created for streaming platforms.
The cast includes Tahir Raj Bhasin, Anjum Sharma, veteran actor Vinay Pathak, and Nishant Dahiya in significant roles. Alongside them are Anupriya Goenka, Harleen Sethi, and Mehreen Pirzada.
Speaking about her character and appearance, Mouni shared, "Which girl doesn't enjoy dressing up and looking strikingly different. Sultan Of Delhi gave me the opportunity to explore my own style and color schemes across each episode, as Nayantara. It was a tedious process to find the perfect look for the character, and I went through over 200 outfits and experimented a lot with my hair as well."
She added, "After trying over 10 test-looks, we finally got what we wanted. Nayantara brings a lot of glamour and glitter to the storyline in her own way. This is the first time I am donning a look from the 60s era and am very excited for the audiences to see this side of me."
'Sultan of Delhi' is set to stream on Disney+ Hotstar starting from October 13.