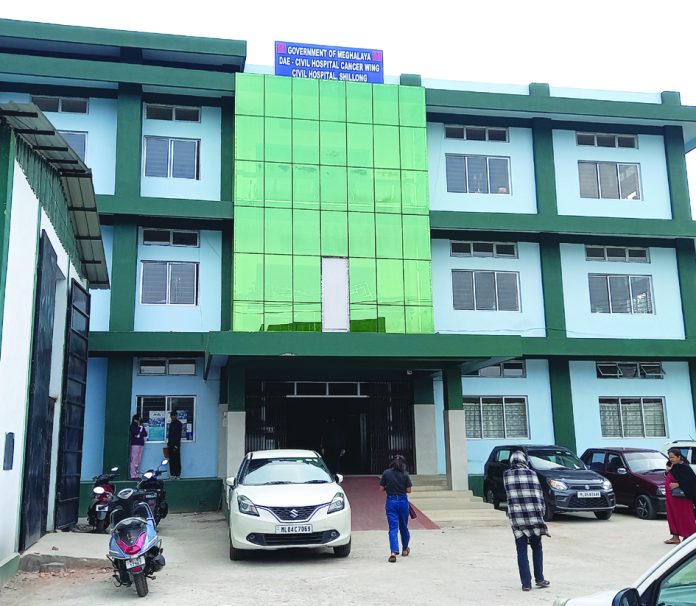 By Our Reporter
SHILLONG, Sep 18: Cancer treatment has become expensive in Meghalaya.
It is alleged that the cancer patients undergoing treatment at the cancer wing of Shillong Civil Hospital are forced to buy chemo injections from private clinics. As the injections are very expensive, many cancer patients from poor families are struggling to continue their treatment.
Michael Kharsyntiew, a social activist, said a poor patient from Mawprem was allegedly forced to buy the injections from a private clinic. The injections cost more than Rs 10,000.
When asked, employees manning the subsidised MHIS counters said there are no stocks for weeks.
According to Kharsyntiew, what is more concerning is that there are reports of wrong diagnosis and experimental treatment.
He said a poor patient, who was admitted for weeks together, was given no hope on survival by the doctors in the government hospital even after she had spent her life's savings on treatment.
He said it was with the help of a 'good Samaritan' that the patient was shifted to Apollo Hospital in Guwahati and immediately, surgery was done.
"The patient started recovering in less than a week after treatment," the activist said.
"We have proof of three to four such cases of cancer patients who were allegedly forced to buy medicines from a private clinic. This is really a sorry state of affairs in the public health system," Kharsyntiew said.
Anisha Mawlong, who is the Head of Department (Oncology), could not be reached for comment.
Health Minister, Ampareen Lyngdoh said she will look into the matter.
The High Court of Meghalaya had on several occasions noted that an area of concern in the state is the complete lack of facilities to treat cancer. Meghalaya is among states where the incidence of oral cancer is very high, particularly in the western areas where betel-nut chewing is not just common but rampant.